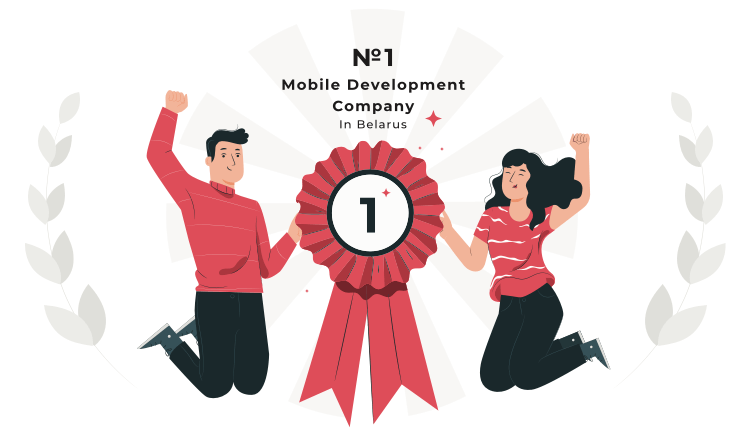 We are the top mobile development company in Belarus
Hard work always pays off! And we are happy that in our case our efforts and upgraded experience led us to a great achievement. On March 2020, Smartym Pro hit the top of the mobile development companies in Belarus list according to GoodFirms!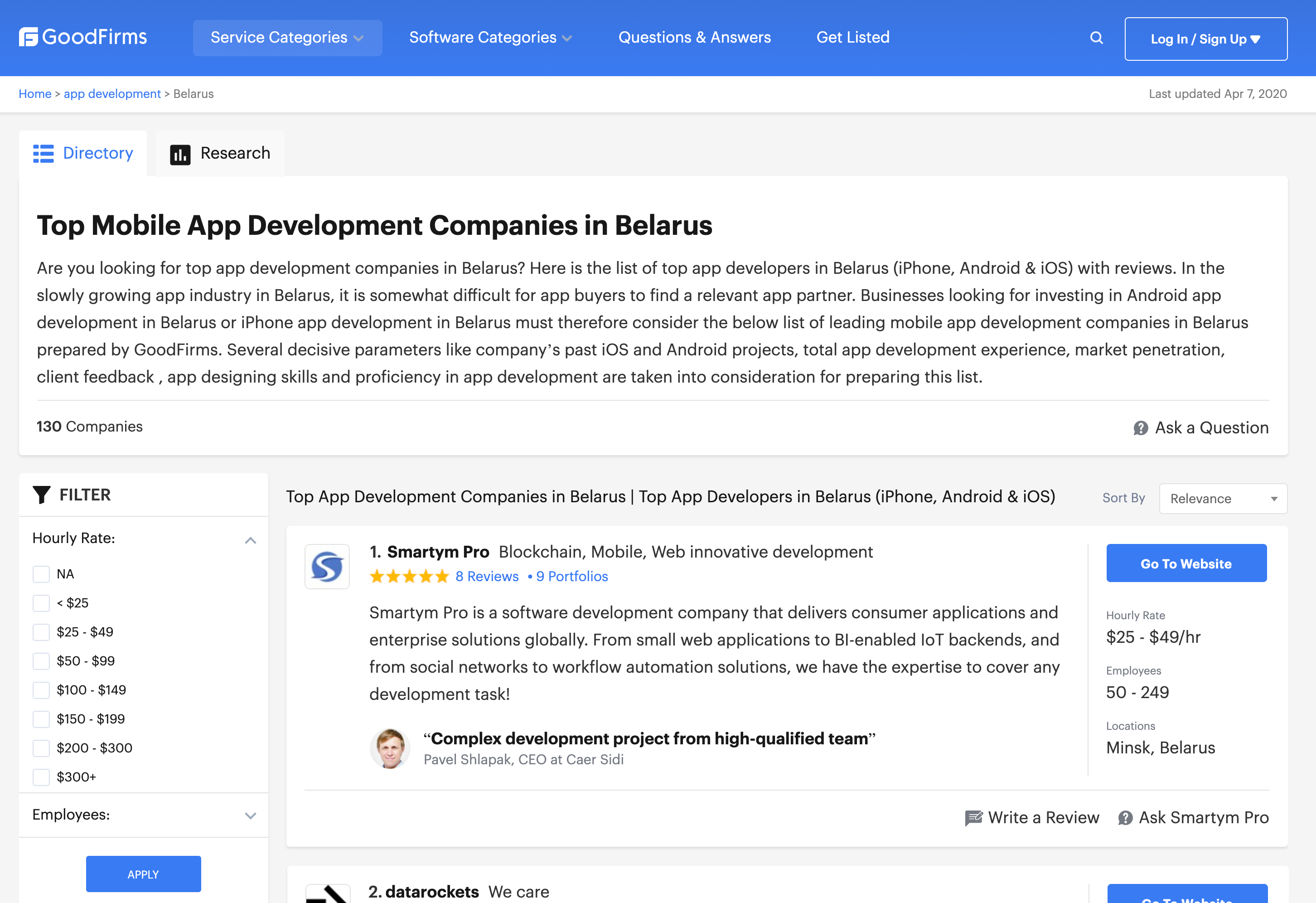 The clients in their reviews on GoodFirms note our team's high-level project management, dedication, flexibility, workflow transparency and great price/quality ratio.
Smartym Pro was founded in 2012 and throughout the past 8 years has been delivering progressive iOS, Android and Cross-platform mobile solutions to clients all over the world. We participated in more than 60 projeсts for both Small and Big Businesses. We have succeeded in demonstrating exceptional performance and awesome skills in projects for such business domains as FinTech, Logistics, Real Estate, Entertainment, Social Media and others.
We wouldn't be able to have this achievement without our excellent team of more than 50 creative and hard-working developers, project managers, QA-engineers, UI/UX designers and many other specialists that together work hard, accumulating the best of their experience and knowledge to deliver future-proof solutions that correspond with all the clients' requirements and desires.
Earlier in 2019 Smartym Pro was declared as one of the most influential and significant contributors in Belarusian FinTech industry, which is a huge honor for our company that has invested so much effort, talent and experience in creating such Blockchain projects as Crypto exchange Platform, Social Blockchain Ecosystem, Document Flow system, and Construction Monitoring tool.

Thank you for choosing Smartym Pro as your technical partner, we are looking forward to applying our constantly escalating skills to new mobile software development projects! See you soon!