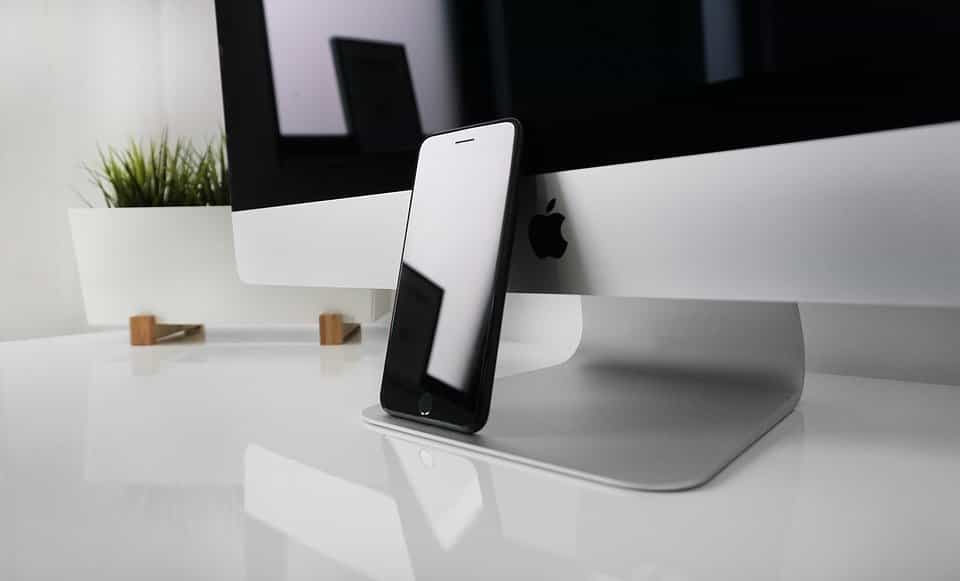 The hottest mobile app development trends for 2017

Today we can't imagine our life without gadgets. For now there are over 2 billion people have smartphones! And every month there appear more and more smart devices, mobile and web applications, technical products and services.
An average American spends two hours a day in his or her smartphone, playing games and using mobile apps for entertainment, ordering goods and services, and other purposes. Nowadays people have got used for a plenty of technologies, mobile apps, and software solutions around them. Moreover, it's natural for us to observe a plenty of innovations appearing every day.
In these conditions mobile apps are the necessity. For companies and large corporations they provide the ability to perform tasks and take decisions faster, for customers it's opportunity to make orders and payments via apps any time from any place. B2B sector is full of applications helping businesses stay competitive. According to statistics, companies use at least six mobile apps for different goals.
And we haven't touched on a topic of a B2B market overcrowded with millions of sport apps, fitness trackers, habit builders, lifestyle and dating apps, and a lot more. In this high competitiveness mobile app development companies have to adapt to new technologies, define the target audiences, and make products tailored to user needs and preferences. In this post we will speak about custom mobile app development trends.
Trends of custom mobile app development
1. Beacons are everywhere
Today beacons technology is quickly spreading, covering more and more areas. These small and light devices can be placed on different kinds of surface and used for different purposes. Allowing to get in touch with consumers and gather customer intelligence, beacons bring a lot of benefits to businesses. By developing a mobile app and connecting it with beacons companies and organizations boost their sales, navigate app users inside buildings, and create effective marketing campaigns. Find more about this advanced technology in our post "4 Challenges businesses can solve with beacon employment".

2. Mobile Commerce
Such technologies as Google Wallet and Apple Play are step by step replacing plastic cards. The amount of purchases made via mobile devices almost doubled in 2014 and was 184 billion dollars. And this number is constantly growing: analysts predict it will reach 669 billion dollars in 2018.

3. Personalised Advertising
For now everything is for customers. In a variety of goods and services, and conditions of a large choice consumers have become very fastidious. So companies have to take care of personalization and take into account needs and preferences of each particular customer. A mobile app is a great tool to get in touch with customers and customize your services.
Remember that an average American spends 2 hours a day in his / her smartphone. And this is a vote for mobile app development. The integration of analytics in the application enables to track and analyse app user behaviour and based on the results send personalized messages to customers.

4. Focus on UI
As there are millions of similar mobile apps in each category in Google Play and App Store, mobile app development companies have to pay special attention to user experience. On April 5-7 we visited Step Conference, aimed at gathering startups, investors, and tech experts under one roof. This important IT event was all about innovations, investment, technologies, and IT trends, where one of the most emphasized was a strong focus on UI. So, building an engaging product customized to user preferences is the way to success.

5. Swift for iOS
Swift, so loved by iOS developers, is one of the hottest custom mobile app development trends for this year. Comparing to Objective-C, it's more simple to learn and read, it requires less code, less time for bugfixing, and provides a higher speed. According to projections, this year there will be more Swift developers. Also the number of Swift-based mobile apps will significantly grow.

6. Crossplatform app development tools
Crossplatform app development tools are constantly improving. One of the major advantages of this development method is more rapid process of building a mobile app: one code for both platforms. Tough native applications are considered to be more quality, and so it is, there appear new effective crossplatfroms technologies. For example, React Native. Released not so long ago, it offers software engineers more simple, convenient, and effective way to create applications. React Native for iOS exists a bit longer than for Android. However, this technology is gradually improving, while other crossplatform tools also don't fall behind. Find more about React Native, its history, benefits, and abilities in our article.

7. Focus on Security
A bit banal, but we can't mention it there. Security becomes important as never before. Today the tendency is mobile payments, payments via smartphones and mobile apps, all data stored in mobile phones and applications, including enterprise information, user personal information, information about all transactions and operations carried out with the help of mobile phones, mobile app user data gathered by analytical tools, and so on. All of this requires high security level. So, developers have to pay special attention to app security and use the best technologies to provide it.

There are many other custom mobile app development trends. We've tried to mention the main ones and consider primarily enterprise mobile world. Also read our article "10 Android mobile app development trends that going hot". Having large experience in working with cutting-edge technologies and making different kinds of solutions for various industries, we are ready to help you with your project and provide you with a free consultation.