We love building awesome web applications
But there are a lot of more reasons to work with us
We take
transparent
workflow for granted
Vast expertise
in multiple
domains
No compromises.
Cutting-edge
technologies only
50+ finished
projects.
And more to come
Here at Smartym
we provide quality custom web applications development services.
Using up-to-date technologies and having great expertise in building web projects, we deliver software solutions that meet your business specific needs and goals.
Our web app development team consists of software engineers, test automation engineers, UI/UX designers, project managers, business analysts, and marketing specialists. Having worked with different types of projects, we have managed to find the most efficient and flexible workflow that suits for most project types.
We start with analysing the requirements and getting a deep insight in customer's needs and objectives. This thoughtful approach allows us to deliver the result that meets your expectations.
For the last 5+ years
we've created lots of apps.

Here's what we can offer:
Complex SaaS solutions
Powerful CRM, ERM, LMH systems
Big Data Analysis
Enterprise solutions for small and medium business
We've been creating custom web applications
and solving various challenges for over five years:
business process automation
sales enforcement
company departments cooperation
business educational ecosystem creation
business strategy development
advanced data analysis
social portals
blockchain integration
We also develop and integrate complex high scalable
CRM, HRM, eLearning, LMH, BI, and ERP web solutions:
payment gateways integration
CRM, ERP connection
cloud messaging
third-party services integration
notification systems
real-time analytics
social sharing
data interactive dashboards
Only the best
Frontend

and Backend technologies

granting big results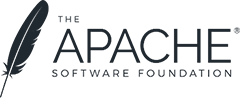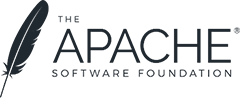 Time to start a new project? Or just want to say "hi"?
Either way, let's talk!