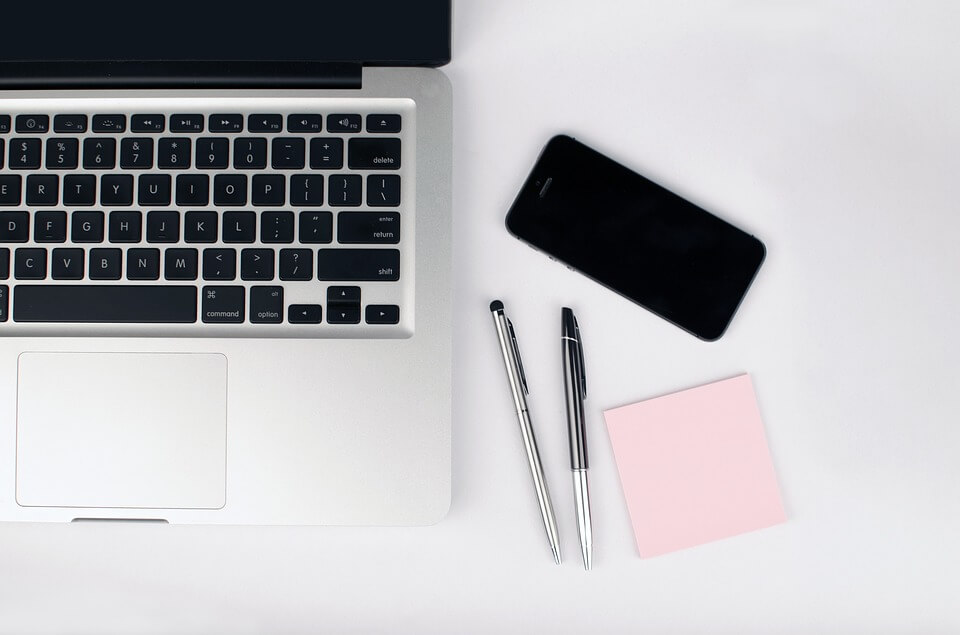 Healthcare digital transformation: 7 winning solutions for your healthcare organization
We are on the threshold of the healthcare digital transformation. Now the Internet of Things, Artificial Intelligence, Blockchain, Business Intelligence are taking the center stage and are becoming widely used in healthcare organizations.
Facing multiple challenges, hospitals, retirement and nursing homes, outpatient centers, private practices, and other healthcare providers start adopting them to improve different processes, increase employee performance, improve patient treatment, and reduce costs.
In this post, we'll consider 7  healthcare software solutions that offer important advantages and open great opportunities. So, let's start.
Healthcare software solutions that you should integrate
1. A mobile app for symptom analysis
One of the best examples of mhealth apps is an application for patient symptom analysis and physical health check. By using one in your work you get the ability to increase patient satisfaction and offer better services.
Imagine a mobile app that collects data about all users, contains various useful data about illnesses, and adds value by providing patients with meaningful recommendations, possible diagnosis, and effective training techniques.
Also, such solution can send your patients automatic reminders about doing certain actions, for instance, taking medicines, doing exercises, and so on.
Implement a feature of health-check: patients input their symptoms (a headache, stomach, troubled breath, etc.) or things like weight, systolic and diastolic blood pressure, and heart rate, and receive a complete view of their health condition.
2. App for tracking heart rate, nutrition, activities
One of the simplest and most useful healthcare software solutions is a mobile application allowing patients to track such things as heart rate, nutrition, sleep, and various activity records.
Though there are many cool mhealth apps for users on the market, healthcare providers can successfully adopt such solutions in order to monitor physical wellbeing and improve patient treatment.
You can make integration with your analytics system and smart devices, and collect data from mobile apps, heart rate monitors, wearables, and other sources to analyze patient health, detect potential issues on time, and ensure successful treatment.
3. Patient health portal
Nowadays patient health portals have become a must-have for healthcare providers. Imagine a health portal enabling patients to consult with doctors and experts online, schedule appointments, view test and lab results, view bills and make payments, request prescription refills, communicate with other patients, and explore healthy food recipes.
Simplifying the work of employees and life of patients, such solution can help you significantly improve your service and patient satisfaction as well as automate various operations, for example, request processing, and appointment scheduling.
4. BI platform for healthcare centers
Providing great opportunities, Business Intelligence is applied in a variety of industries, and healthcare isn't the exception. By adopting a BI platform, you can add real value to your healthcare organization.
Processing of large data amounts, data visualization tools, a wide range of reports, evaluation of employee performance, enhanced marketing activities, – all of it you can get with a BI solution.
Such system can work as follows: it gathers doctors' and nurses' reports as well as various data related to patients and medications, analyzes the collected data, and creates intelligent reports.
Reports, in turn, can include information about employee performance, marketing campaigns, hospital readmissions, medication inventory, orders and supply of medicines, and clinical services. The data is visualized on interactive dashboards and custom diagrams and tables.
With such solution integrated into your organization, you'll take an advantage due to improved patient service and different management processes, from inventory management to marketing activities.
5. Blockchain-based electronic medical records system
Besides banking and finance, Blockchain technology can be successfully used in the healthcare domain too. In this industry, data plays an important role and needs to be reliably protected.
Security issues include a lot of things, first and foremost, a secure data storage, safe data communications (data exchanges between healthcare providers), and transparent data flow. All of these challenges can be solved with Blockchain.
For example, you can implement Ethereum smart contracts to develop a decentralized content management system allowing an immutable record of medical data as well as its secure exchange and storage.
Hence, by integrating a Blockchain-based electronic data management system you get the ability to protect all healthcare information, avoid data losses, and have all data up-to-date. Find out how to build Blockchain-based electronic medical records systems.
6. IoT solution for equipment health monitoring and maintenance
Today there are many talks about healthcare transformation with the Internet of Things. At the moment, 60% of healthcare providers have already adopted IoT applications into their work.  
Technavio survey predicts that the global IoT healthcare market will reach $ 169.30 billion by 2020 with the major part of connected devices for remote monitoring and control.
Imagine an IoT solution that enables to monitor the entire equipment in the organization in real-time, instantly detect potential problems, and solve all issues before they even arise.
The system can consist of several parts: multiple sensors that you place on the equipment, a mobile app serving for sending you alerts and tracing equipment conditions, and analytics module allowing to make smart predictions on when something will fail.
Also, you can integrate Ethereum smart contracts that will allow the system automatically work according to the defined terms written in the code. What's more, by adopting smart contracts, you can ensure safe data and financial transactions, required when ordering equipment repairs.
Certainly, IoT can provide the domain with a plenty of winning solutions, from smart beds and smart pills to real-time health systems (RTHS) and remote patient monitoring. Explore more great IoT use cases in our post: "The Internet of Things in healthcare: Why start implementing now?".
7. SIEM solution for data security
SIEM incorporates both security information management (SIM) and security event management (SEM). While SIM gathers data and log files and compiles them into one place, SEM serves for centralizing this data for further processing and interpretation.
In healthcare, you can implement a SIEM solution for ensuring complete data protection. For instance, the system that will collect data from a variety of sources involving networks, servers, databases, and mhealth apps, monitor the data for abnormalities and insecurities and immediately alert you about potential threats.
Depending on project complexity, such solution can allow the processing of even 800,000 medical transaction events a day. By integrating a SIEM system, you get benefits like compliance reporting streamline, incident/insecurity detection, issue resolution improvement.
So, there is a number of healthcare software solutions to help you help automate workflow, improve patient service, protect medical data, remotely monitor equipment, improve internal processes, and cut costs.
Whether you need to build a mobile app, IoT healthcare project, Blockchain-based system, or anything else – we are here to deliver the best result that meets your goals! Feel free to apply to us and get a free consultation!