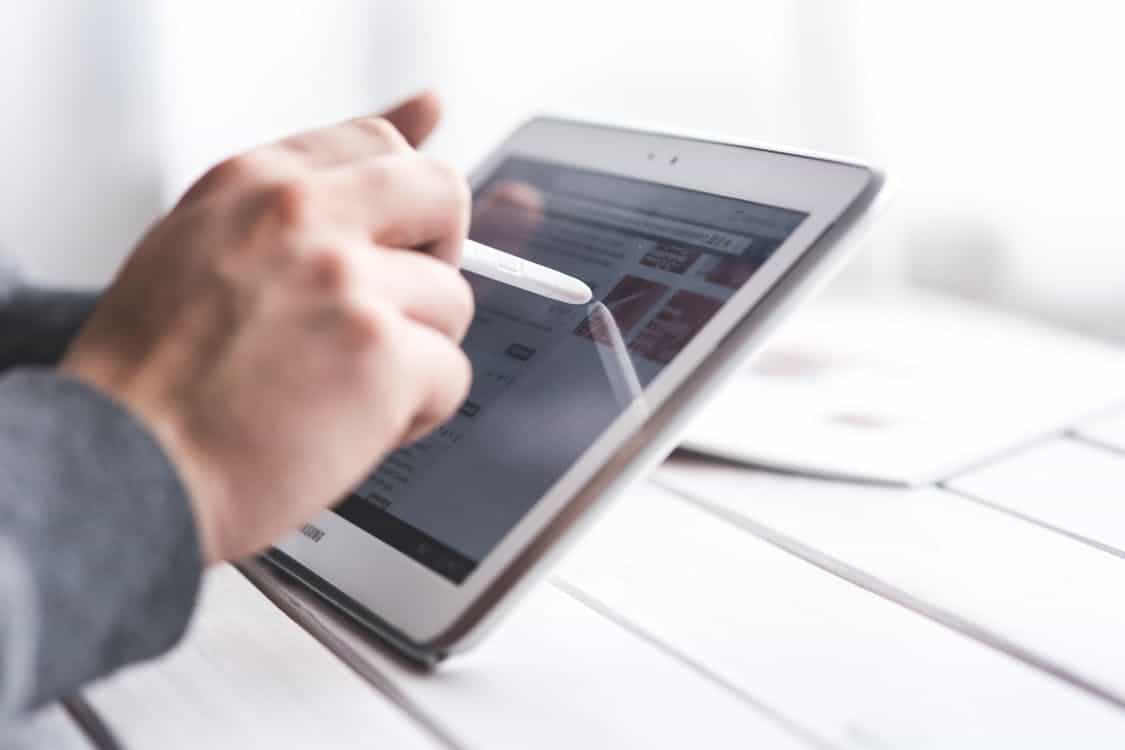 How to choose the right CRM solution for business
Customer relationship management (CRM) is the way companies manage interaction with current and potential customers, analyze clients' history and behavior to improve business services, focus on personalized communication with the final goal to boost sales.
Benefits of custom CRM development for business
CRM software is created to assist business in database organization, customer information processing across different channels, which can include company websites, phone numbers, live chats, direct emails, marketing materials, and social media.
CRM systems are also able to provide employees with contact information, customer purchase history, buying preferences, and so on. These data are often represented with the help of interactive dashboards and real-time reports.
A CRM for business takes some manager responsibilities such as workflow administration, security control, database maintenance, employee activities tracking, etc, which simplifies work of a management team.
Without a good relationship with clients, your company may miss growth opportunities and lose revenue. CRM helps to automate business operations and employee activities, get insight into customer behavior, make clients' segmentation, enhance the relationship and increase customer loyalty.
However, the issue of how to choose CRM is rather complicated as each company has its specificity. So you need to define tasks which your CRM for business is to solve, features that will allow doing that and also consider existing solutions.

On the one hand, we have SaaS solutions functioning on a monthly/yearly payment and suiting general needs. Also, you and your employees will be able to log in from any device which has an Internet connection. Let's take a look at some points that should be discussed to choose a CRM for business.
Issues you need to consider when choosing CRM for business
1. Data Security
A most concerning issue that faces future CRM owners. As data is stored in the other place, it means that you don't physically control it. Yes, it might be risky to involve a 'third party' into your business (data can be lost or hacked), so, assure that your CRM software has a high-security level.
2. Payment
A lot of companies choose SaaS CRM systems as a rather quick and usually cost-efficient solution for companies. Vendors usually charge a monthly or yearly subscription, which may seem quite beneficial in comparison with custom CRM development. But you should take into account the fact that at some point in future the money you will have paid for a monthly subscription will surpass the cost of CRM application development.
3. Personalization
As we've already mentioned you will get 'general' solution with the ability to change view and realization of some features in accordance with your business. Nevertheless, there won't be terms or division used in your business processes, so the issue of CRM integration appears.
Usually, SaaS solutions have a wide range of applications and tools to be integrated with, but it may happen that it won't be able to integrate with ones used in your company.
On the other hand, we have custom CRM development. With this approach, a company pays for the development of exclusive CRM system that will perfectly suit for solving the problems it faces. This way requires more time and bigger investment but brings to the company confidence in the future, as well as better business results.  
4. Privacy
Custom CRM development provides your company with a higher privacy because data is stored 'at your place'. So only you are in charge of everything that happens with it. But it means that you need to have storage and provide it with security and maintenance which involves more money to be spent on. However, confidence in data privacy is worth it.
5. Integration
Choosing custom CRM development you can assure that the solution will be created exclusively for your company and be solving its operational challenges.
Thus, it will be built in accordance with your business needs, including all terms and divisions, tools and applications which are used in your workflow. It means that it won't take much time for employees to learn how to use it properly.
6. Ownership
Though CRM application development requires more investment, a tricky thing is that after 2-4 years of paying a monthly subscription you will spend an almost equal amount of money compared to the cost of building custom CRM solution.   
If you think that neither of above-mentioned methods doesn't suit your company there is one more way. From our business automation experience, we gained the vision of a successful product and created the basis for future CRM.
The only thing that you need to do is to tell us about the problems your business faces and we will develop features to solve them in a most efficient and convenient way.
Wayfarer CRM solution
Speaking of our expertise in custom CRM development, recently we've developed a solution – Wayfarer, which is a golden mean between two extremely opposite choices – ready-to-use and bespoke CRMs.
Implementation
Choosing Wayfarer you will get a custom CRM but in a shorter period of time. Sounds unbelievable, but as we have a structure already done, everything that needs it is time for development functionality that you need.

Key solution
In other words, you pay only for what your business needs. Combining exclusive CRM solution, which will not only optimise your business process but also bring profit in a shorter period of time.
Who will benefit from getting started with Wayfarer CRM solution
As Wayfarer base on 3 applications, there are some industries that for sure will benefit from this solution such as:
Take Care businesses

Pharmacies

Vet clinics and specialists

Sales representatives

Cleaning companies

Heating, ventilation and air conditioning (HVAC) service companies

Contractors agency

Tutoring agencies

Driving schools

Delivery companies

Service stations and centers

Translation agencies

Freelancers management

Insurance companies
So there are so many different CRM systems that you can find on today's market. They are all created for solving problems that face businesses in different industries, for instance, marketing and sales optimisation, management of workflow and employees activity. And depending on your company's needs you should decide what CRM solution will suit it best.

We provide quality custom CRM development services. Having expertise in this complex area, we are ready to offer you a free consultation to your CRM project. Feel free to apply to a reliable software development company!