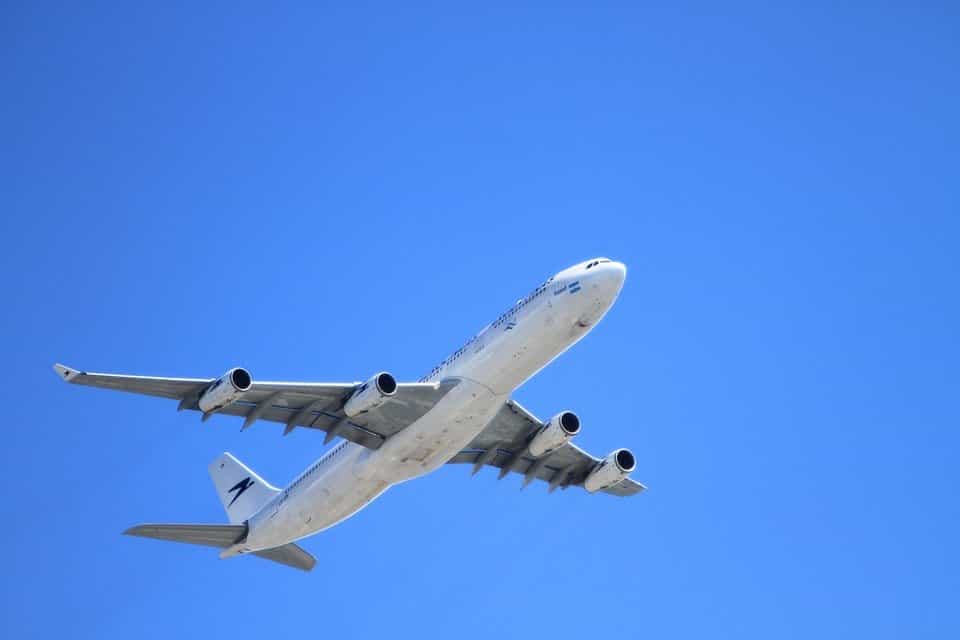 Mobile app development for travel domain: solutions for your business
Today travelling has become very popular, simple, and convenient. People travel anywhere and anytime. There are a plenty of means of travel – everyone will find something after his heart.
This industry is developing by leaps and bounds: it involves multiple travel agencies with a plenty of tours and various destinations, millions of hotels, airlines, insurance companies, car rental agencies, cafes, restaurants, and a lot more. And all of them have their own websites. It's just a must-have, but to stay competitive and gain success many of them develop mobile apps.
There are many reasons for that, the principal is our mobility. Everyone has a smartphone and in today's hectic world many operations are carried out through mobile applications. Booking tickets, hotel rooms, tours, ordering insurance, calculating tours, and so on, – now people can make it with the help of mobile apps that significantly simplify our life.
Thus, the demand for custom app development for travel industry is constantly growing. Companies of this area understand benefits a mobile solution can bring. It is customer service enhancement, higher customer retention rate, high market competitiveness, automated business operations, better company performance metrics and increased profit.
Look at some interesting statistics for 2016 demonstrating mobility of travel industry, popularity of travel software solutions, and explaining a high demand for custom mobile app development in this domain.
Mobile bookings via travel mobile apps have grown by 1700% between 2011 and 2016.

97% of millennials share their pictures in social media (Facebook, Instagram, Whatsapp, Snapchat) while travelling.

31% of customers look for a trip with the help of mobile applications.

About 70% of businessmen search and book hotel rooms, tickets, etc., with the help of travel mobile apps.

about 65% of travelers prefer to plan their itinerary with the help of travel mobile apps.

Travel mobile apps take the 7th place in the number of downloads among all existing applications worldwide.

About 80 % of travel companies, hotels, insurance companies, etc. benefit from custom mobile app development by increased profit, brand recognition and customer loyalty.

49% of people search for restaurants, cafes, shops, and other places nearby on a certain criteria using mobile apps as city guides.
These interesting facts clearly show growing necessity in mobile apps in travel industry. There are multiple kinds of travel software solutions that serve for many purposes. With the help of a mobile application you can open a new sales channel, increase revenue, and much more. What you need is to make everything right, from definition of the target audience and their problems, to determination of product features and choosing a mobile app development company.
Small tips that will help you create a successful mobile app
The first thing to do is to

define your target audience

, customers who need your product and will be using it. It can be businessmen, leisure travellers, families, young couples. All of them are different in age, trip / travelling goals, languages, etc. For instance, if your company offers services (tours) primarily for businessmen, you can provide them with a mobile solution that will include a tour search by price, destination, means of travel; quick route planning based on trip purpose and peculiarities; a simple tour booking; a tour calculator

.
Analyse your target audience. If you have already had customers, ask them about their problems, difficulties, etc. Find out their needs and preferences. These steps will allow you to

define a problem of your target audience

, or at least things to enhance. In other words, how you can simplify life of your customers and make it better, what means providing real value for future app users.
Provide a mobile app with

useful features adding real value

to your customers. Conduct

market research

and make

competitor analysis

. Probably, you will find something that still doesn't exist on the market. Or you can find out a sum of some features that your customers really need. Also remember:

the simpler your product is, the better it is

. For example, if the main aim of your app is search of the most appropriate offers of hotels, tickets, etc., the ways of search and booking services should be limited to two or three clicks.
Based on researches made and your target audience as well,

implement such features as social sharing

to get users the ability to share pictures and impressions,

news feed

to post news and offers,

commenting mode

to gather customer feedback and respond to user questions, comments,

offline regime

so that the app can work without the Internet connection (for example, a user receives app notifications offline),

tour calculator,

and

search for the best offers

by filters and input information.
It's very important to

choose a mobile app development company right

. Banal, but it's really working. Probably, it's the most significant thing the entire development process and product success depends on. You look for not just employees, but a partner to effectively cooperate with. The partner who will analyse your requirements, validate your idea, help

prepare a technical specification

, provide you with meaningful recommendations during the project (if needed), and will take care of the final result, meeting your goals, budget, and deadlines. So, pay special attention to the process of searching mobile app development company: check out company review platforms, client testimonials, ratings, software expertise, project portfolio.
Ideas for your mobile travel solution:
1. User personal flying manager
You can develop a mobile application that will provide users will all required information about flights, from aircraft tickets availability and cost to aircraft arrival/departure time and real time statuses. You can also implement a feature of in-airport navigation so that the app guides users and show the way to the place they need.
2. Itinerary planning and management
Custom mobile app development is of high demand what concerns planning trips, routes, and tailoring them to individual goals and necessities. You can develop a mobile application that will help each particular user plan a perfect trip. Implement a test that will ask users about their trip goals, preferences, desires, time for the trip, etc. For example, for romantic couples, the app may advise romantic cafes and restaurants, elegant jazz joints, night clubs, rock pubs, and other kinds of rest. Also, thanks to a mobile application created for itinerary planning a user can find the optimal cost, plan route, check out reviews (for cafes, hotels, etc.) of other travelers.
3. Hotel search and booking service
More and more people start prefer to search hotels and book hotel rooms via mobile applications. It's simple, quick, convenient, and cost-effective. So, you can build the app that will allow to easily look for hotels by multiple filters: country, city, quality (stars), prices, testimonials, breakfast and lunches, wi-fi connection, and a lot more. Such a travel solution will help users fastly find the most suitable offer according to their needs. In addition, include GPS-navigation, maps, and the ability of last-minute reservations.
Find more examples of travel software solutions for your custom mobile app development. Hope, the article has been useful and interesting. If you need a consultation for your project or have some questions, we're here to help.