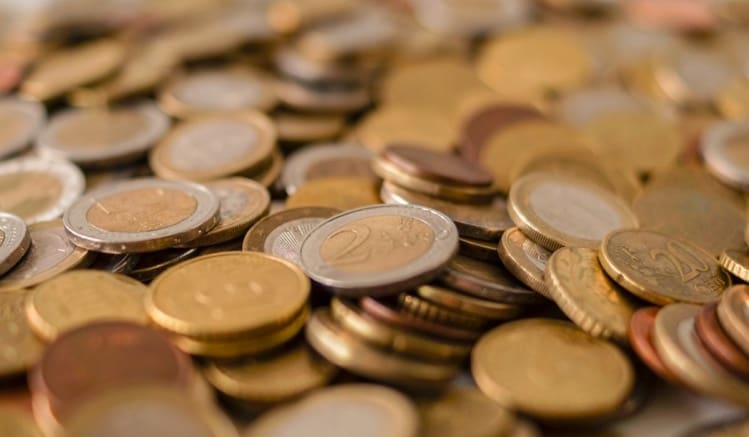 PSD 2 and Open Banking: a brief onboarding on the main points of a new FinTech trend
The year 2019 and the following are going to become a turning point for banks, non-bank financial institutions, FinTech companies and dozens of not yet developed financial startups. Why? On January 13, 2018, a revised Payment Service Directive entered into force and the Open Banking approach was introduced to the world – these two things are aimed at bringing the whole international financial industry to a brand new innovative level.
What are these "PSD2, Open Banking" about and how's it going to change the existing financial sphere? Let's find out!

PSD2 is a framework developed the EU according to which all the European banks from now on are obliged to make their APIs public in order to accelerate the competition between banks, FinTech start-ups and other financial services providers. Moreover, it is intended for financial services customers, both individuals and businesses, to give new asset management opportunities. 
PSD2 and Open Banking approach, in general, is a big step for those wanting to enter the financial and banking services market as third-party service providers and offer innovative payment methods and other services via their open banking platform. Before only the banks had the authority to provide secure payment services, manage their clients' account information – in one word, we can say that the banking industry was a monopoly with a very strict entry level. And now with Open Banking, all the doors are opened for new innovative solutions (provided that the banks really comply to Open Banking API standards).
So, basically, there is only one rule: every bank situated on the territory of the European Union will be obliged to provide access to user accounts' information and payment channels via API (Application Program Interface –  a "tool" that enables two systems communicate with each other, in this case – connecting banks with new FinTech products, or other banks and even "old" established FinTech companies), that they have to share with the world. Ideally, all the APIs from all the banks around Europe should be brought to a unified standard according to the Open Banking directive. However, by far, this task has appeared to be much more challenging – more than a year has passed since the directive came into force and yet the number of banks, that have succeeded in adapting their API to the new changes, is extremely minor.
Now that we've learned the basics of what is Open banking, let's look closer at the benefits of spreading the Open Banking approach that apply both for individuals and businesses:
Competent finance management

– thanks to PSD2 all the financial actions will become more transparent than ever, allowing to see exactly all the sources of money and trace where these assets are being spent. New fintech startups will let people conduct automated analysis of all the regular and irregular payments structurally and give recommendations on ways to save money. Businesses will be able to have more control and traceability of their cash flow;

Debt management

– users will be able to take advantage of Fintech products that will analyze all your debts, alert you when the deadlines are coming, make automatic payments. And moreover, based on the results of the solvency analysis innovational applications will be able to pick out the best banking products with the most suitable interest rates and according to your preferences and goals. Businesses can also benefit from searching for the lowest overdraft charges and best loan terms;

Accounts info aggregation

– users will be able to check all the information about all existing accounts in different banks from different countries in one single place.
If we talk about overall social benefits and economical effects that Open Banking opportunities lead to, we can point out the following:
Increased competition in the financial services sphere – from now on anyone, that receives a special license from competent authorities, can offer their own asset management or account analysis products;
Innovation boost – PSD2 is believed to incentivize new FinTech researches and the appearance of new amazing products. No limits – any startup, that before was declined due to almost impossible entry level to the financial and banking sector, now can become a reality;
Improved personal and business financial data security – now all the financial transactions and all the other actions like access to account information, etc. can only be executed after the owner's approval. In other words, from now on, people are in full charge of their belongings. Before it was the banks' duty to ensure the assets' total security, now it's our responsibility. This benefit has also its flaws, because the consumers have to be very careful when giving access to third-party service providers. With the introduction of Open Banking, there will surely appear also a lot of scammers.
And now important information for those who have some fresh FinTech ideas and want to become a top financial service provider thus gaining the benefits of adopting Open Banking. According to the PSD2, all the service providers (i.e. those who want to enter the market with their products) will be categorized into 2 big groups:
AISPs

(Account Information Service Provider) – these providers deliver products that deal only with bank accounts data and don't ask for access to payments execution. These kinds of services work with information, analyze it and give recommendations on better financial behavior, give tips on better financial products choices or aggregate info of several bank accounts and other sources in one place. For better understanding here are some examples of already existing AISP applications:

Moneyhub

that contains all the user's bank accounts' information in one mobile application and executes account data transfer between clients,

Fractal

that serves as a financial assistant for businesses, observing their assets, generating reports and making forecasts;

PISPs

(Payment Initiation Service Provider) – products from these providers initiate payments on behalf of the user, obviously only after his/her agreement. Curious examples:

Squirrel

–

creates a separate account, where the application store your money, and from this account it makes money transfers for bills, loans, gives you weekly allowances so that to protect users from overspending,

Moneybox –

withdraws minor amounts of money every month that making micro-investments, their main idea – Better to save money for the future, than to spend them on the 5th cup of coffee today.
Of course the applications can combine both of the described features, like, for example, project Chip, that uses machine learning algorithms to analyze users' spendings from all the bank accounts and then transfers to a separate savings account some money, the amount of which is comfortable enough in correspondence to the client's spending level.
This all sounds peculiar, but let's also look at the banks. The Open Banking approach will undoubtedly create a big influence on the world's banking industry:
The banks will have more motivation to create better products that will satisfy today's society's needs, otherwise, they might lose a major percentage of their clients. The competition is believed to grow more and more in the next couple of years, so the banks will have to adapt to survive in the post-PSD2 era. Since many people constantly complain about native bank's mobile banking products, now clients will turn to utilizing innovative user-friendly FinTech solutions. Experts predict that by 2020 banks will already lose up to 9% of retail revenue to new AISPs and PISPs;

As a consequence of the previous statement, the IT costs on banks and other financial institutions will rise dramatically, also since they need to open and standardize their API. The problem can become even more relevant if banks consider that dealing with API is as easy as pie and don't turn to experts to do everything right and quickly from the first time;

Banks will also have to adapt their business processes to new security requirements dictated by PSD2.
What is the future of Open Banking? We expect that PSD2 and Open Banking will revolutionize the European financial market via ubiquitous digitalization and global unification. However, in order to create a comfortable financial environment, not only all the people have to reconsider their monetary habits and behaviour in general, act more responsible when it comes to account data security, but also it is important all the banks and businesses that are involved in the Open Banking process (start-ups, or just entrepreneurs with creative ideas or other companies that wish to make a contribution) to ask for experts' help. 
Here at Smartym Pro we are already helping more than 50 European banks to create a unified API that will satisfy all the PSD2 regulations requirements and be future-proof and adaptable to any FinTech product. Moreover, we have been providing full-cycle development for FinTech solutions for more than 5 years.
In case you need help with your API to finish your PSD2 compliance or want to become a part of the Open Banking movement – ask for a free consultation and together with you we will take a step towards the best digital financial future!