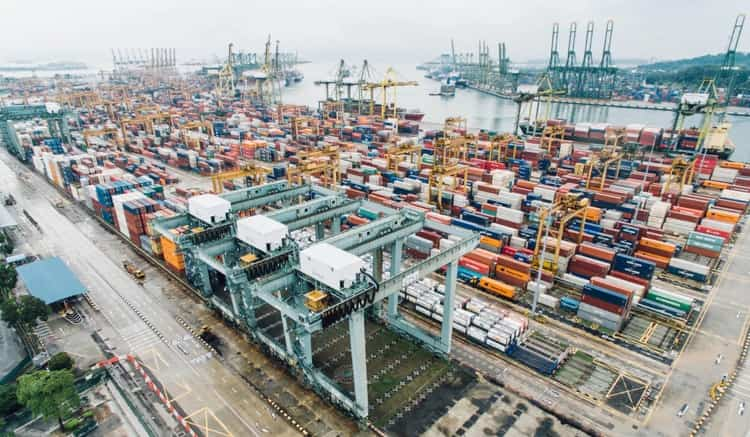 Top-5 RPA use cases in Logistics and Supply Chain Management
Logistics and Supply Chain Management are now one of the most rapidly evolving towards digital transformation industries. Every year the new technologies offer agile solutions for corporates to improve their business processes. Since Logistics and Supply Chain mostly consist of back-office operations, which are monotonous, repetitive and prone to mechanical accidental human-like mistakes, it can lead to inefficiency and productivity loss. Therefore it is very important for the industry to cut down on the time consumed by employees on these processes and reduce the risks down to zero.
Today, one of the best modern cost-effective solutions for digitalization in Logistics is Robotic Process Automation tools (RPA). RPA is a contemporary technological solution that will allow employees even with poor computer knowledge to configure a "software robot" according to their needs. The robot will assist them in capturing and interpreting existing applications for processing a transaction, manipulating data, triggering responses and communicating with other digital systems.
There are a lot of benefits RPA in logistics companies for the following reasons:
RPA tools work 24/7 without getting tired or overloaded;

Software robots strictly follow the rules of every workflow it is adapted to and doesn't make any errors or wrong subjective decisions;

Due to manual processes being delegated to software robots employees will have more working time on performing more valuable tasks instead of wasting dozens of hours on copy-pasting and re-keying the data.
Robotic Process Automation in Logistics will be most useful when integrated into existing well-streamlined business-processes, that can be characterized as repetitive, mind-numbing, not involving complex analysis or deep thinking.
Let's look closer on top-5 use cases of the adoption of RPA technology in Logistics and Supply Chain Management:
Shipment scheduling and tracking.

Almost every single logistics company has a B2B portal – web apps that are set up for submitting and tracking business transactions. This works fine, when a company has a small number of contragents and partners. But what if this number increases twice, three times, ten times? Entering the data on each customer or partner manually (transactions data, reports, shipment info, schedules, tracking data etc.) costs a lot of time and the whole process is susceptible to unintentional errors. Besides, there are even more time-consuming and labor-intensive processes that involve careful data re-intering from one system to another to synchronize important shipping and tracking data, because they are not interoperable with each other. RPA bots in logistics can help by automatically extracting the necessary data starting from incoming e-mails, log into internal scheduling system, enter the extracted data like bills of lading, carrier invoices etc, send the shipment requests, send automatic e-mails to partners to plan the shipment time and then enter it in all the forms needed and make alerts for employees. This eliminates the need of manually identifying appointment times, scheduling shipments or checking the shipping status from multiple carriers' portals;

Speed invoicing.

This use case of RPA implementation for the logistics is pretty similar to the previous one since the process that is intended to be automated involves a lot of manual typing, copy-pasting, downloading and attaching files to the invoices. RPA tools can automatically create and accept invoices, attach all the needed documents, fill in the standardized forms, send all the updates to the customers' B2B portals;

Inventory tracking.

Inventory control is one of the core business-processes in logistics and supply chain especially. Software robots can copy the routine actions of an average employee responsible for monitoring and making orders for materials that are out of stock and additionally send automatic notifications to the financially responsible when there are not enough materials or products;

Email communications.

It was previously mentioned, that RPA can help send automatic e-mails under certain circumstances. Employees can set any kinds of e-mails for the customers and partners, set periodicity, recipient selection options, teach the software robots to fill in the templates with the required data and attach documents;

Integration with other systems and tools.

Software robots can be taught to work with all the systems in the company. It is especially useful when it comes to dealing with initially incompatible programs. Just show the robot step-by-step how to transfer data from one software system to another, thus freeing the staff from doing time-consuming routine actions for hours in a row.
And so it can be clearly pointed out, that RPA in logistics industry and impact of RPA for supply chain can save a lot of time and money by delegating most of the repetitive mechanical tasks to software robots. This will lead to substantial efficiency and capacity growth as well as elimination of errors.
We believe that RPA will bring a breath of fresh air to business process optimization and enable enterprises to easily start their way to digital transformation of their businesses.
In case the mentioned examples or RPA in logistics have led you to a brand new idea of taking advantage of this technology already now – contact us for a free consultation. We in Smartym Pro have a deep expertise in developing RPA solutions for logistics, SCM and transportation.