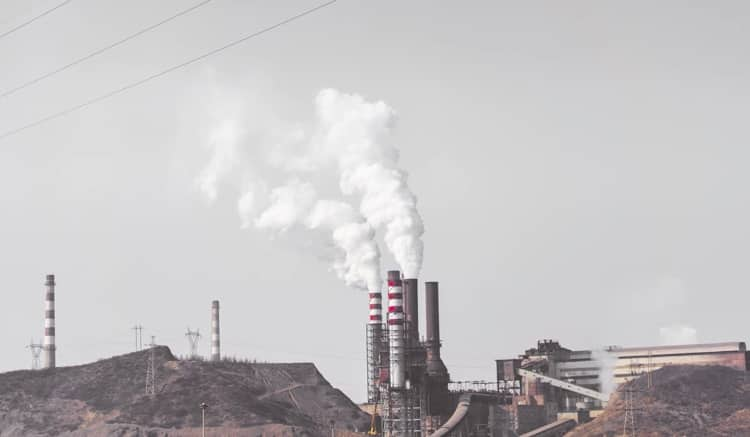 Top-5 RPA use cases in Manufacturing industry
Manufacturers all over the world are in constant search of ways of optimizing business processes, reducing costs and enhancing overall efficiency. One of the main problems with achieving this goal still remains the same – the human factor. It's a truth universally acknowledged, that all humans make mistakes – sometimes accidentally, sometimes not, but the case is, that in manufacturing even a very small mistake, that can seem insignificant at first sight, can disrupt a whole production. That's why many large manufacturers are paying more attention to the newest technologies in business process automation sector towards manufacturing digitalization.
One of the most curious gaining popularity solutions among manufacturers today is RPA (Robotic Process Automation). Robotic Process Automation is a practice of using the so-called "software robots" to emulate any repeatable business processes. Software robots, in this case, are sort of virtual assistants, that can be configured and adapted to process transactions, manipulate data, respond to different queries and many other human interactions within digital systems.
It doesn't involve any actual physical robots, only software programs, that are easy enough even for a non-technical worker to build scenarios of any complexity level for the robots.  
There are a lot of benefits of using RPA in manufacturing if integrated into the existing system correctly: successful cases of the adoption of RPA technology proved to increase processes' capacity up to 60-70% and enhance employee's working experience, since after gaining help from "software assistants" they can now focus on more strategically important tasks rather than waste hours of work on routine repetitive things.
So how actually can RPA benefit the manufacturing? Let's look at some concrete RPA software solutions in the manufacturing industry.
Invoice processing.

Invoice processing is an exhausting manual time-consuming process because it involves multiple checking and approving procedures by different people which makes the whole process prone to mistakes due to employees' accidental misclicks, inaccuracy or inattentiveness. Software robots, in this case, can assist in reading documents, automatically sending the invoices to the next concerned departments for approval, entering and updating invoices' info into the system etc;
Bill of materials.  

Bill of materials is perhaps one of the most important documents in any manufacturing company, which is used in the production process for listing the materials, components, sub-products etc. Using the RPA solution for manufacturing automation, the processes of generating and updating the Bill of materials can become less sluggish and more secure, since the number of errors will cut down to zero;
Administration and reporting.

Manufacturing is characterized by the need for constant administration and a large number of reports' generation on numerous indicators and for different periods of time. Processes of report generation is a burden for dozens of employees: it requires a precise concentration to avoid any little mistakes and thus a lot of time. Since most of the reports are rule-based and call for the same actions time after time, it will be a smart decision to teach an RPA tool to do it instead, set when reports need to be processed, what data should it use, how to visualize it etc;
Data migration.

By data migration we mean the movement of data from an old legacy system to the new one. Software robotics has highly adaptive automation capabilities, that can be applied to any system and help make the data migration process as easy and as quick as possible. Data migration can sometimes take weeks and months of work if performed manually, while RPA can cut down on the needed to a few hours maximum. Besides, RPA won't make any mechanical mistakes and typos, and won't forget a single thing;
Customer support and Service Desk.

Every day businesses deal with tons of customer information. Customers are aware of this and in return, they expect to be provided with good experience for sharing an abundance of personal data for companies to use. Impact of RPA can help improve the level of customer services by capturing data, cross-referencing it and sharing across platforms and channels. 

These are some of the numerous examples of RPA implementation and how it can boost business-processes in manufacturing.
These are some of the numerous examples of RPA implementation and how it can boost business-processes in manufacturing.
When planning RPA adoption in your business, you have to keep in mind the following tips:
Decide on what effect you want to get from automating the process with software robots and how many processes will be affected in the end. Also don't forget to compare with the cost of RPA implementation;

Before making a decision to integrate RPA, carefully analyze all the company's workflows to distinguish the ones that can be simplified with the help of this technology;

RPA is suitable for repetitive and rule-based tasks only. So if you need to automate a more complex process, that involves more than manual actions, then it is recommended to apply some complementary technologies in addition to software robots: OCR, machine learning or AI for example.
Robotic Process Automation can be a massive facilitator for manufacturing organizations. It provides masses of opportunities for business processes' optimization without the need of re-engineering them, which costs a lot more and involves three times as many risks. Being a cost-effective and user-friendly technology, custom RPA can become your company's first step to total digital transformation.
We hope that this article has inspired you on great ideas for your manufacturing business. Smartym Pro has an exceptional expertise in custom RPA software development and already now we can offer you a free consultation – contact us now!
And don't forget to apply in the form below to subscribe to our latest blog updates.