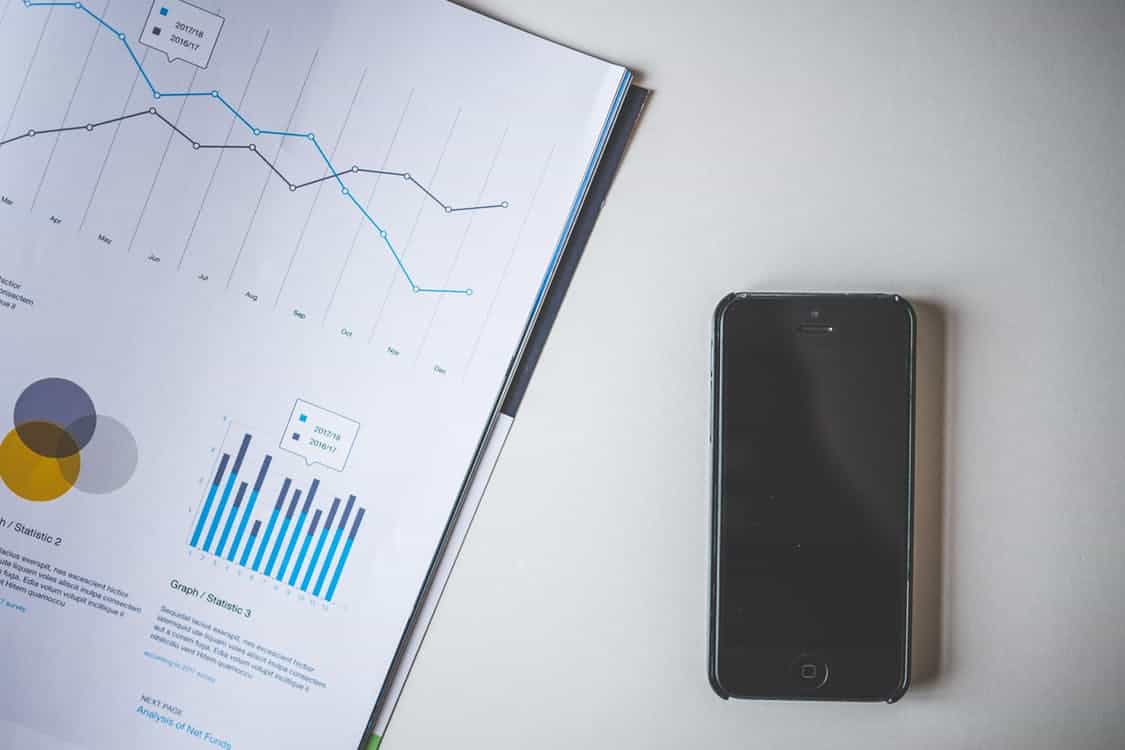 4 Challenges businesses can solve with beacon usage
Today's world is full of various technologies used by multiple companies to stay competitive and increase profit. Enterprise mobile apps, IoT solutions, Big Data, CRM, and Business Intelligence software are only the beginning of the list. In this post, we will speak about beacons, an innovative technology being widely spread at the moment.
What are Beacons

Beacons are small Bluetooth-enabled devices that serve mainly for navigation inside buildings as GPS does work for this purpose outdoors only. Being small and light, beacons can be easily attached to walls, shopping carts, and other kinds of surface.
Apple and Google are the main beacon service providers. However, Apple was first to release iBeacon technology profile in 2013. As Google didn't want to fall behind, the company introduced its beacon profile in 2015, called Eddystone.
Beacon use cases
1. Navigation

As Beacons are greatly functioning inside buildings, they are widely used by airports, shopping centers, business centers, railway stations in order to guide people and show them the most optimal routes in the place they need to reach.
Imagine how you can boost sales by providing customers with messages about a discount of the product they are interested in and the shortest way to find it in the shopping center!
A software solution powered by beacon technology can automatically determine the optimal route taking into account elevators, floors, other shops, and transitions between floors and thus effectively guide customers to your shop and even a certain commodity.

2. Push notifications

One of the most effective and simple ways to motivate customers to make purchases is to send them personalized messages and push notifications. Beacons can serve this purpose in the connection with custom mobile app development.
How does it work: a customer enters the operating zone of some beacon placed in the shopping center and automatically receives a message on his or her smartphone. There are two conditions required: a customer must have your mobile app installed and a Bluetooth switched on.
You can send many kinds of messages depending on what you need and want customers to make. Also, you can notify them about special offers, discounts, shares, and many other things so that to make them interested in your products and services.
This method is a good option to boost sales and increase customer loyalty, mainly used in retail industry.

3. Tracking items

One of the most common examples of beacon employment is their use for inventory management. By using beacons you can track various items such as containers and boxes, thus highly optimizing and improving inventory management in your company: your workers can check any item at any moment of time, as well as know what hasn't been delivered yet, etc.

4. Customer data and statistics

Probably, one of the main beacon use cases. For example, you can integrate a complex solution that involves a web application (web admin panel), a mobile app for customers, and beacons themselves.
With the help of them you can gather customer data: track their favorite places and routes, their age, find out how many app users you have and how many of them make purchases (also which on and when).
So, you have the ability to conduct research, identify things to be enhanced, and change the placement of shelves, goods, clothes, and even departments if you see that it's needed to provide customers with better services and increase sales.
Analytical system powered by beacon technology can enable companies to identify the following things:
The number of customers who installed your mobile app

The number of customers who use the app (automatic calculation of user retention rate)

How often each customer goes in your store and makes purchases

The number of men and women among your customers

How many users read your messages

The time passed between sending a push notification to a certain user and a purchase he or she makes

The most popular zones in your shop or shopping center

The most popular customer movement routes

As you can see, beacons are used not only for sending app users push notifications and motivating them to make purchases. Now let's take several successful examples of companies that integrated beacon solutions and highly benefited from that.
Examples of successful beacon usage
1. Waitrose

A British supermarket started using beacon technology in their shop in Swindon to check the idea of making more customers and increasing sales. They set up beacons to send app users information about shares and discounts when they are close to a certain place.
A mobile app powered by iBeacon, also enables customers to scan barcodes, send requests to the supermarket, read user comments and testimonials about products, purchase goods via a mobile app by adding them in a virtual shopping basket, registering a mobile wallet, and making payments.
For the supermarket, it became the ability to receive customer data and check out user purchasing history to create a personalized approach to each particular customer and improve service.

2. GasBuddy

GasBuddy is a company that provides information about retail prices for petrol on its website and applications. They decided to integrate beacons in 150 000 shops and filling stations in USA and Canada to make retailers able to send offers to their customers at petrol filling stations.
This solution allowed to gather information about customer behavior, define the most popular goods, brands of each particular shop, and so on.

3. Nisa

Nisa is a popular chain of shops that used beacons to track customer movements: the company placed them on carts and shopping baskets as well as sensors on the shop ceiling.
The last one receive signals emitted by the beacons and that way gather information about the location of each shop visitor. These data are sent and processed by the cloud server which allows Nisa to define time spent by customers in the shop, goods he or she is interested in, and more.

Thus, you can solve many operational challenges with the help of beacons. Their conjunction with custom mobile and web app development can be very effective: by making right you can highly increase sales, improve customer service, and attract new customers.