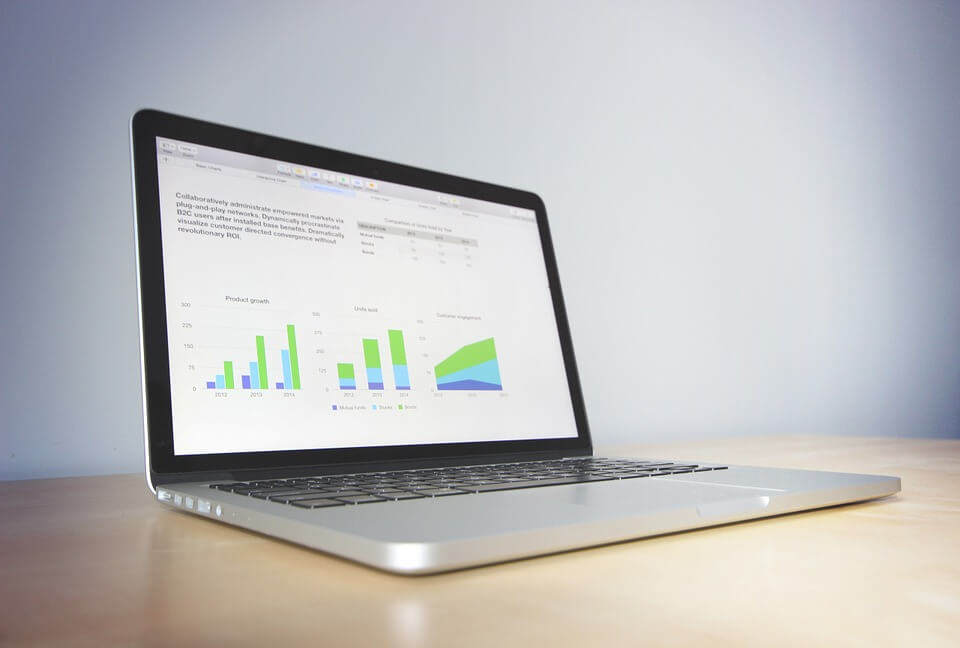 Digital banking trends: how will Blockchain, AI, Big Data, and Open APIs transform the industry
Nowadays technologies are penetrating all business industries, and banking isn't an exception. Since this domain is about data, customers, security, and transactions, it has to keep pace with technology trends and innovations.
By now, mobile payments and online shopping have become something quite ordinary. So soon such things as Artificial Intelligence, Internet of Things, and Blockchain will also be used in everyday banking activity.
Surely, the most advanced large banks and other financial organizations have already implemented Blockchain solutions, AI-based bots, or IoT applications. However, most of them still don't have such software integrated into their environment.
Well, the coming years will be about AI, IoT, Blockchain, and Big Data distribution in banking. In this post, we'll consider the main trends in the banking industry for the next few years.
Digital banking trends
1. Blockchain: from interest and investment to widespread integration
Speaking of technology innovations in the banking industry, Blockchain is one of the first things that come to mind. Blockchain provides a plenty of advantages, the main one is data and transaction security.
Also, since it removes any intermediaries from operations, so there is no need for a central bank or some other regulatory body, transactions occur quicker and easier.
Though Blockchain is primarily associated with virtual payments, it brings much more capabilities, enabling safe trading and transmitting of almost everything: money, data, records, digital rights, royalty fees, and a lot more. Also, the technology allows secure data storage and provides transparency.
2017 is not the year of all operations running on Blockchain, but it's obviously the year of high interest and huge investment in the further development of this innovative technology. The coming years will be about Blockchain growth and distribution.
Find out how Blockchain is applied in other industries, including use cases and business opportunities.
2. Artificial Intelligence: raise of AI-based bots and machine learning applications
AI solutions are effectively applied in the banking industry, helping companies provide quality services, improve customer experience, automate a wide range of operations, and reduce costs.
AI-based bots and digital assistants are becoming smarter day by day, transforming client services into something more simple, fast, and convenient. Realizing AI potential, financial institutions implement AI solutions to create up-to-date technical support and customer assistance systems.
With AI bots, customers can get an intelligence guidance in a variety of operations, including money transfer, consultations on personal finances, answering questions (where is the nearest ATM, how much did I spend last week, etc.), and a lot more.
For example, like many other AI-based bots, BankBot recognizes natural language and enables customers to replace typing with voice and ask BankBot to complete such actions as an opening of a new account, transferring money, or checking out their expenditures.
At the moment Artificial Intelligence is certainly is among the hottest digital banking trends, and the situation won't change in the near future. Otherwise, AI development will only gain momentum.
3. Big Data Analytics: the increase of Big Data processing tools
Today's world faces large data amounts, that need to be collected, stored, processed, and transformed into valuable information. Since data is the core of almost all banking activities, there is an increasing need for Big Data processing solutions.
From risk assessment and management to creditworthiness evaluation and predictive analysis, data plays a huge role in the financial industry. Big Data analytics allows replacing manual employee work with a software system, thus making the process much faster and eliminating possible errors.
What's more, Big Data processing tools are a must-have for customer service improvement and effective lead generation. By gathering and structuring information about current and potential customers, banks get the ability to enhance their services and increase customer loyalty as a result.
To get a deep insight into Big Data sources, advantages, and business opportunities, check out our post "Using Big Data to improve customer experience management".
4. Open API ecosystem & Banking API
Like all organizations dealing with customers and competition, banks take care of providing quality services and engaging experiences. The same is about fintech companies striving for meeting client needs and expectations.
Because of the desire to improve and revolutionize, banks and fintech firms started a collaboration, which has lead to the emergence of Open Banking and APIs (application programming interfaces).
Being aimed at the creation of new customer services and ensuring positive experiences, APIs allow third-party engineers to develop financial applications and innovative services.
The potential of this cooperation is very high, as it expands business opportunities and allows the coming and development of wild new or just winning ideas.
Thus, today's digital banking industry is developing very fast, resulting in automated payments, improved services and risk management, successful decision-making, and reducing operating and labor costs.
The widespread use and adoption of Blockchain, Big Data, and Artificial Intelligence applications will transform banking, bringing security, advanced analytics, and customer success to this domain.
Hope, our article about digital banking trends has been useful to you. If you have some questions or a project idea, you're welcome to apply to our software development company.)
Having high expertise in delivering winning solutions and working with cutting-edge technologies, we are always ready to help you with smart recommendations!