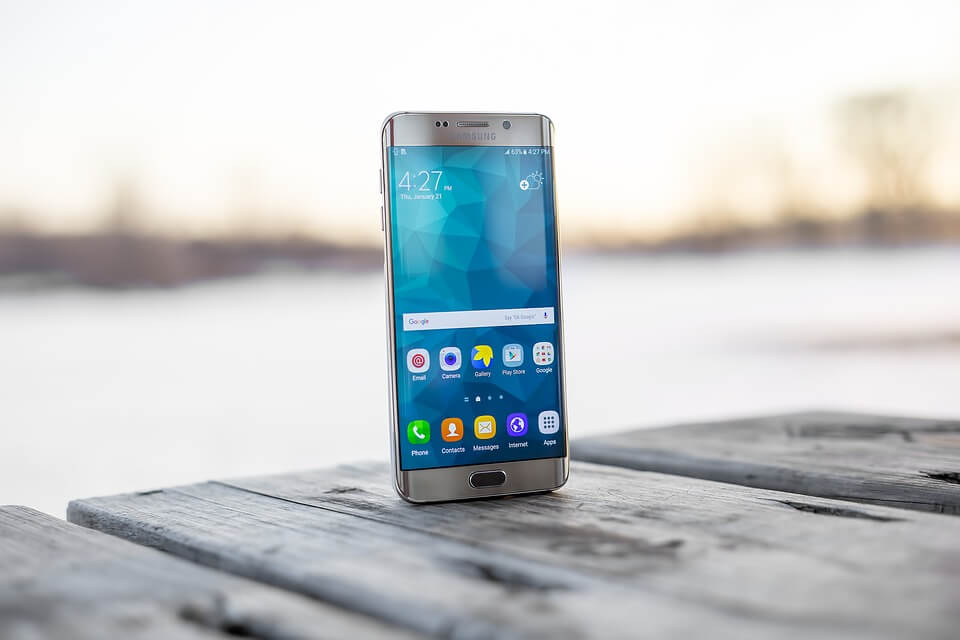 Google ARCore: revealing new Augmented Reality capabilities

Facing high interest and providing great opportunities, AR technology sees rapid development. On August 29, Google announced the launch of Google ARCore, which became another step towards AR growth and evolution.
Representing the result of Samsung and Google partnership, ARCore is the answer to Apple ARKit, announced earlier in June at their WWDC official event. In two words, Google ARCore is a software development kit, enabling developers to build AR applications.
Google ARCore SDK tools

Google ARCore SDK runs on multiple devices involving Pixel, Pixel XL, Galaxy S8, and more. For now, the company plans to increase this number to 100 million devices. What's more, Google is collaborating with such companies as Samsung, Huawei, LG, and Asus to bring AR to smartphones.
Besides ARCore, Google takes care of delivering special tools, simplifying custom mobile app development with AR included in the functionality. For example, the company has released Blocks and Tilt Brush, that help programmers easily make 3D content.
Also, Google has provided prototype browsers, allowing engineers to create AR-improved websites and web experiences, with the ability to run them on both Google ARCore (Android) and Apple ARKit (iOS). So, with them, web developers can easily experiment with AR technology.
The main thing about Google ARCore SDK is that it ensures motion (position) tracking, environmental understanding, and light estimation capabilities. And Google works hard towards enhancing the technology.
On December 15, 2017, the company announced an update to ARCore Developer Preview. Also, Google decided to go back out of Tango and completely focus on ARCore. In the months to come they promise to release ARCore v1.0, supporting over 100 million devices (added on December 16, 2017).
Insight into Google ARCore

1. At the moment, Google ARCore is at the preview stage and is available for the following devices only:
Google Pixel, Pixel XL, Pixel 2, Pixel 2 XL

Samsung Galaxy S8 (SM-G950U, SM-G950N, SM-G950F, SM-G950FD, SM-G950W, SM-G950U1)
2. ARCore allows tracking data about lightning. Light estimation enables programmers to light virtual objects so that they match surroundings and look as realistic as possible.
3. ARCore has integration with Unity и Unreal Engine and provides the ability to build AR applications in the preferred language. Also, developers don't have to write the own renderer.
4. Opposed to Vuforia or ARToolKit, ARCore doesn't use markers for object tracking and position recognition. Unlike Vuforia, Google ARCore is available for free. Also, it's easier and more convenient to use: developers don't need to print markers or pictures in order to use AR. APK size is smaller, so there is no need to store markers.
5. Google ARCore will allow software engineers to create AR applications that use IMU sensor data to define both phone position and orientation as it moves. In order to determine object position and ensure motion tracking, the tool uses feature points. It enables to find feature points on the picture and then detects horizontal surfaces on them.
AR app development

Since a huge success of Pokémon GO and MSQRD, we've used to think about AR as an amazing feature of the gaming market mainly. Here at Smartym, we believe that AR technology has the potential to bring innovation to a variety of industries, including retail, entertainment, marketing, and many other business domains.
For instance, AR feature implementation can make mapping and shopping mobile applications much more engaging for users, providing them with amazing experiences. The same is about entertainment, media, and even travel applications.
Concerning other examples for custom mobile app development, AR technology can be successfully used in the beauty industry too. By developing mobile apps, enabling users to try on multiple makeups, hairstyles, glasses, and even eyebrow shapes, with the ability to make and edit photos, companies attract a lot of users and make high profits. Such giants as L'oreal have already implemented AR technology in their exciting beauty applications.
Augmented Reality can be also applied in interior design, retail, and fashion industries. For example, the technology can allow users to see how some pieces of furniture will look in the room when planning the interior design or to try on clothes when shopping.
A few words to conclude

The announcement of Google ARCore SDK has brought new capabilities to the AR app development world. Though the tool is still at the preview stage, soon it will remove the necessity to make a lot of the groundwork for AR implementation into apps.
Also, ARCore provides developers with a set of tools, helping build beautiful modern AR applications with no need to spend a lot of time to proprietary AR code and making it operational on all necessary devices.
For businesses, AR technology reveals completely new opportunities, allowing to get a competitive advantage, improve user experience and loyalty, and deliver amazing mobile solutions. All you need is a great AR app development company, that focuses on cutting-edge technologies and delivering the best result possible.

If you're interested in AR technology, have some questions, or a project idea, you're welcome to apply to us and receive a free consultation!