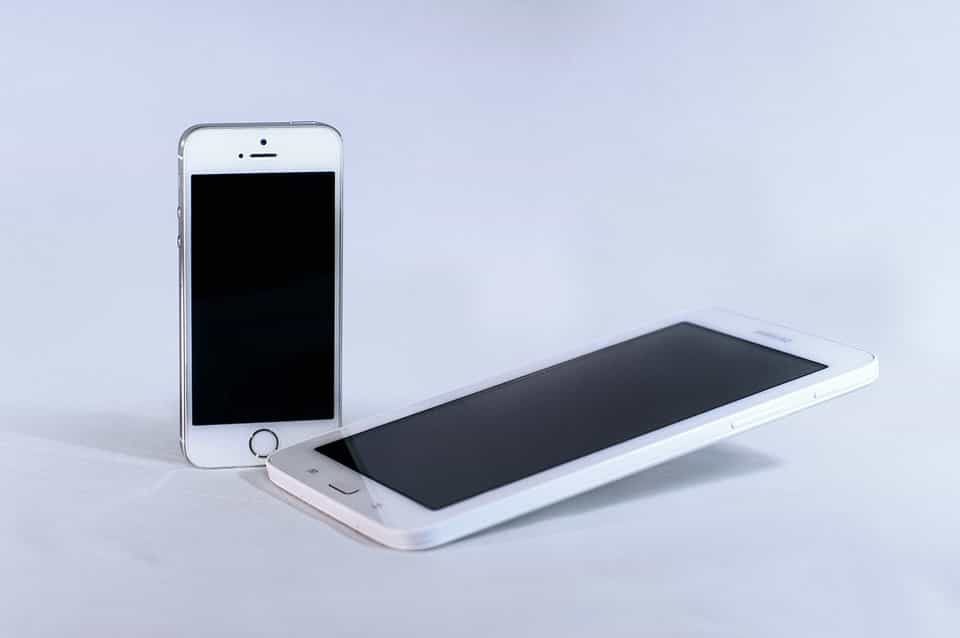 How to automate business processes by using mobile apps

In today's fast-developing world companies have to constantly maintain their performance and improve their positions. To stay competitive they have to look for new tools and solutions to achieve various business objectives. In this post, we will speak about custom mobile app development for business process automation (BPA).
BPA software refers to tools, technologies, and solutions that allow companies and corporations to accelerate multiple workers' activities and business processes within an organization.
Business process automation is essential for company success. Acceleration of time- and labour-consuming operations allows to raise employee productivity, minimize human errors, improve cooperation between departments, and enhance customer service.

There are some indicators that your company needs to integrate a mobile application to speed up business processes. Look at the list below: if you have some matches, you should think about custom mobile app development for workflow automation.
You should integrate a mobile application if:
Work administration within the enterprise takes a lot of time

You company faces large flows of requests and emails

There is a high level of human errors within the company

It's difficult to manage multiple business operations and employee activities

You need to organize remote work of employees

Your company / department ise overwhelmed by a number of routine tasks

Decisions are taken slowly, so certain tasks and operations are performed slowly as well
Business process automation solutions can be applied for:
Routine repetitive tasks automation
Mobile applications can enable companies to avoid business routine and streamline workflow. The examples of processes that can be automated are request processing, inventory management, financial operations, lead generation, sales management, and more.
The integration of a BPA app can help enterprises improve market positions thanks to minimization of human participation in many operations, as well as decrease of human errors (f.e. tracking all calls and emails without losses).

Document management / records management
One of the reasons companies decide to build a BPA app is document management improvement.
It is automation of records management: processing of inbound, outbound and internal documents, implementation of a secure and well-structured document storage, synchronization of a mobile app with company databases, support of electronic signatures, providing remote access to documents and automated document updates.
Such a solution will certainly allow your company to build an efficient system of document management.

Convenient reporting system creation
With the help of business process automation solutions you can build an effective reporting system within your company.
Imagine a mobile BPA app allowing to gather and archive reports, look through employee reports via mobile devices, sort them by date and name, get notifications about report preparation and sending deadline, notify workers about up-coming meetings and conferences.
Such mobile solution will definitely improve the process of employee activity control and management.

Customer service enhancement
By simplification customer interactions you can greatly improve your customer service. This is a topical issue for any company that provides any services, from coffee houses to medical centres.
For example, a mobile BPA app for hospitals that enables patients to register for an appointment via mobile application, pay for consultations via app, receive notifications / reminders about the time of taking medicines, get electronic schedules of doctors with real-time updates, and a lot more.

Organization of employee remote work
Mobile applications are successfully used by companies for establishment of employee remote work. It's especially important for businesses that cover several geographic regions. For instance, your company has difficulties because of lack of a single system of gathering, synchronization, and processing data related to tracking staff activities, task statuses, etc.
Thus, you need to organize work of your field-workers in order to increase their productivity. So, you apply to a mobile app development company to build the solution, that provides such abilities as creating and sending reports about performed tasks, task assignation between employees, tracking their activities and task statuses, and viewing their working schedules.

Automation of decision-making process
Taking quick and informed decisions is essential for any business. What you need in order to accomplish this goal, it is quality real-time data, as any decisions are based on certain information.
One should note that the implementation of a mobile BPA app is especially important for banks, financial and insurance companies, large corporations, governmental organizations as here cost of an error is much higher than in other industries.
Speaking about companies of the financial sector, a mobile application can help automate decision-making processes related to credit check and loan approval, by providing employees with up-to-date information about each particular customer (credit history, wage rates, realty, etc.).

To sum up, custom mobile app development for business process automation provides a lot of benefits, helping companies organize and manage workflow, streamline company performance, and accelerate multiple business operations.
To create a successful mobile application you should define areas to be optimized, determine operational challenges and problems that need to be solved, and then think about features that will allow achieving the goals.

Hope, the article has been useful for you. We offer mobile app development services helping companies to meet their business objectives and encouraging their success. We are always ready to provide you with a consultation to your project and help you to validate your idea, defining product features, and choosing the most suitable technologies.