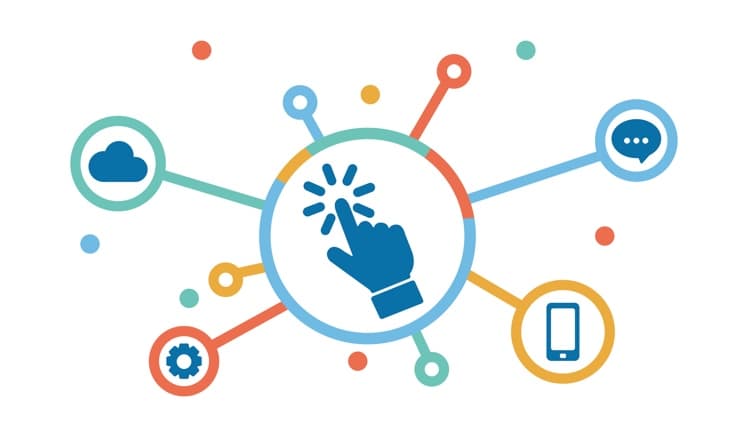 A red apple from an apple tree: an example of creating a social benefit from a decentralised network
On 18th of June Facebook officially released a whitepaper on Libra – a brand-new decentralized socially-oriented network that is proposed to create new financial and socially beneficial opportunities for billions of people across the globe. 
The decentralised network consists of 3 interconnected parts: custom reliable and scalable blockchain, a reserve of real assets and a whole big association that already some industry giants like MasterCard and Visa, PayPal, eBay, Spotify, Uber, Vodafone group, Coinbase and a lot more. It is believed that via Libra a global infrastructure can be built, the one that gives opportunities for the unbanked , that will build more trust between people across the planet and take a new step on the way to financial liberty. 
Many words have already been said about the pros and cons of Libra. Right now Libra has only been demonstrated but not fully released, it is expected to be released in production in the first half of 2020. At the moment the interested researchers and developers are already able to build something using the testnet, the others willing to make an impact and invest can apply for membership in Libra Association. 
Speaking of development. Libra has much more to offer than just the concept and the core network itself. Components of Libra include its own cryptocurrency of the same name. Libra's Stablecoin can be used to execute transactions in any system over the top of the network. And the second bonus is a new language Move, that introduces some peculiarities such as high-scale flexibility, an opportunity to create custom resource types and advanced verification techniques.
By far Facebook's Libra is nothing but a manifest full of ideas, promises and perspectives for the future. In fact there's so much positive social and financial impact that could be done for the global society using all these tools, however by far since the introduction of the word "Blockchain" to the world as a termin, we have never seen no blockchain applications that masses of people use, and get all  these tremendous and life-changing advantages people are talking about. 
Fortunately, there is one example of a real representation of blockchain's pros that is already making its way on the global market with a huge international team. We are talking about a blockchain world ecosystem LetKnow World – an innovative product line of interconnected web and mobile application made on Blockchain.
LetKnow's team is consisted of blockchain, marketing, finance experts and in many other fields from Switzerland, Belarus, Estonia, and Thailand. 
So what is all about? Right now LetKnow World is a set of digital platform with financial, social and commercial functionalities. The platforms are proposed to be able to make reaching business and personal objectives much easier. Right now the team has 3 platforms ready for commercial production release:
LetKnow Trade

– enables P2P transactions, including token listing and lending instruments. Allows to loan fiat and crypto assets as well as enables placing, buying and selling tokens emissioned by ICO-projects, approved by LW's independent audit. The platform is being protected by an Escrow service. Also, the developers of this blockchain P2P trading platform guarantee transparency and arbitration of disputable situations. The Trade platform is stated as a perfect managing tool for ITS projects' organisers and investors.  Find out how the platform differs from the rest in

our recent post

;

LetKnow Exchange

– executes automatic exchange of digital and fiat assets, has numerous traditional trading tools. This is the liquidity core of the LW's ecosystem. Within this platform, you can use popular trading strategies for profiting. Also this cryptocurrency exchange app has a wide range of opportunities for withdrawing and refilling the funds: electronic payment systems, credit, and debit cards as well as bank accounts;

LetKnow App

– a mobile application for both Android and iOS that works as a gateway to all the ecosystem's services, and also provides social tools: an encrypted  confidential messenger, a social network with an ability to share, advertise and monetize content, and a compact payment system with a personal multi cryptocurrency wallet and an opportunity to send and receive instant money transfers, this payment system also enables commercial brands to sell their products within the LW ecosystem. The messenger works on the trusted Signal Protocol, the blog also enables to host crowdfunding companies, and the built-in payment system enables users to execute transactions in both crypto and fiat currency, supports Lightning Network. The best thing is commission-free transactions between the members of the LetKnow community.
The ecosystem of products is easily accessible due to a single-point authorization approach that gives you unlimited access to all the services at once. Moreover since accounts of LetKnow World "citizens" contain important sensitive information, the accounts are protected with 3 security layers: multi-factor authentication, KYC procedures and User reputation ratings.
At the moment the whole ecosystem allows to perform up to 800K transaction per 1 second and the creators promise to upgrade this number to 2 million transactions by autumn 2019.
If the creators reach the goals, determined in their mission, LetKnow World will become the first global legal boundless blockchain-society that will certainly make a big step in FinTech towards decentralizing global economy and creating a world financially-free community. It will expand opportunities for businesses, provide a financial instrument for "the unbanked", and serve as a comfortable solution not only for finance management but also for sharing content and monetizing it, being in contact with friends – and all the other benefits of an international blockchain-society.
There is already a beta-version on the mobile app markets to test the early MVP in case you are intrigued to be one of the first to become a LetKnow citizen. 
We are very interested to know how the project will develop in the future and what milestones will it reach. And you?
And by the way, we in Smartym Pro create even more peculiar Blockchain projects for enterprises and start-ups: document-flow systems, oracle marketplaces, construction monitoring systems – sounds interesting? Then check out our Blockchain-as-a-service page.