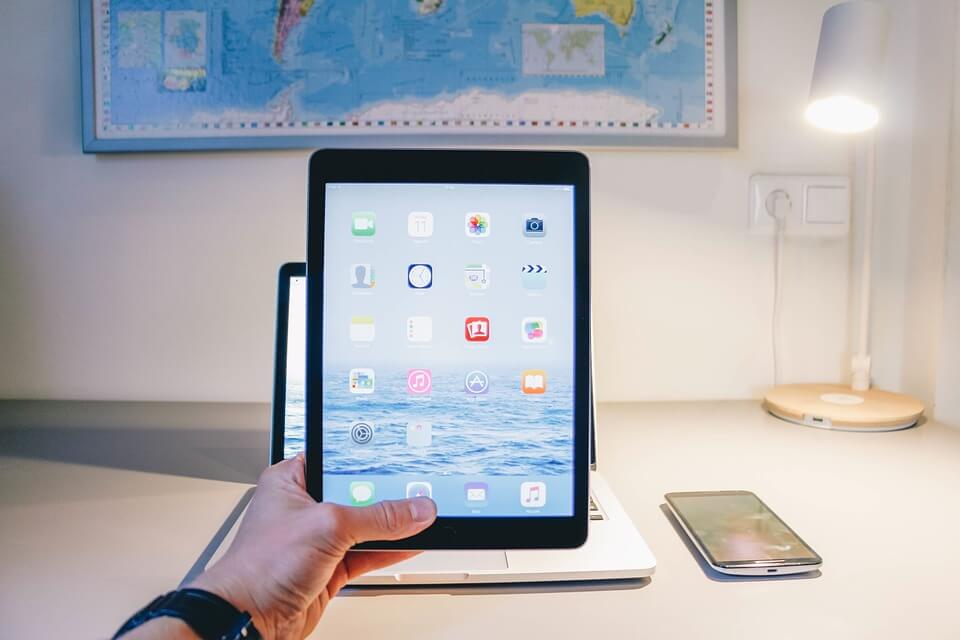 Internet of Things in business: Connecting IoT and Business Intelligence
With fast adoption of IoT technology, we see rapid transformation of our ordinary life. Every week there appear new IoT solutions, from smart door and car locks to smart parking and home automation
While such IT-products as Google Home and Amazon Echo are successfully conquering the market of smart homes, IoT tools for business are only beginning to gain their fame and popularity.
BI Intelligence report says that by 2019 there will be about 29 billion IoT devices in use in the enterprise sector. From sensors, physical objects and mobile phones to thermostats and home appliances we'll see the connection of everything, with the ability to monitor equipment, track inventory, manage large data amounts, and a lot more.
However, the opportunities of the Internet of Things don't end with collecting and transmitting data and tracking objects. IoT can be linked with BI, providing the possibility to analyze data and get valuable information.
At the moment there are already many kinds of enterprise IoT solutions that are all a part of Business Intelligence, for example, predictive analytics and anomaly detection. BI can become a strong corporate tool for any type of business. It can dramatically improve and optimize the main KPIs (Key Performance Indicators) within a couple of months/
There are many challenges that BI tools can successfully solve and many BI applications, from marketing and advertising to strategic planning. So, only imagine how company performance can increase with connecting IoT and Business Intelligence!
IoT and Business Intelligence linked together
Linked together, IoT and Business Intelligence can be successfully used in business. For example, predictive analytics can add real value to business. Simply put, here IoT will be responsible for collecting large data volumes and tracking things, while BI part will go to processing data and making smart predictions.
Concerning practical applications, let's take a plant, where top-priority issues are to maintain the entire equipment at a minimum cost, ensure that employees have a safe working environment, and prevent any equipment failures. See how IoT and Business Intelligence can work together to achieve these goals.
IoT connects all assembly lines, motors, and machines to the Internet and multiple sensors track performance data and send it back to the central system, BI software analyzes thousands of data points to make smart predictions on whether a machine will fail soon, an approximate time a machine or motor will fail, how to reduce labour/operating costs, and so on.
Another case IoT solutions can be effectively used with BI software is prescriptive analytics. The core thing here is to make right and on-time recommendations (so-called prescriptions), thus allowing to improve decision-making, save costs, and avoid failures.
In case of a plant, equipment monitoring and intelligent analytics allow manufacturers to make required replacements, avoid injuries, and receive the optimal machine maintenance plan, including purchasing new machines.
BI and IoT joined together: opportunities for business
First and foremost, it is anomaly detection. By connecting BI and IoT solutions, you can improve anomaly detection. The tool will notify you about any kinds of changes and suspicious activities that take place during every 24 hours. If there are some anomalies and other things that are hard to detect, the tool can also use an integrated Machine Learning module, that will easily catch them up. Such anomaly detection solution will surely enhance and simplify risk management in your company and help you foresee the upcoming problems so that you can prevent them in advance.
The Internet of Things and

Business Intelligence software solutions

can provide businesses with comprehensive monitoring statistics, real-time data calculates user-defined KPIs, always keeps you updated on your strengths and weaknesses. Also, with the help of such tool, you will be constantly keeping a pulse on your performance results, which is definitely crucial for strategic planning and supervising.
IoT and BI solutions can generate accurate individually visualized reports, that you can schedule according to the company needs. Also, you can adjust the indicators and metrics that need to be shown, customize the way they will be calculated and so on. This will significantly reduce the amount of time needed to prepare an adequate and perceptible document, besides instant reports can come in handy, when you are late for an important business meeting or corporate session.
It helps you with inventory tracking and even more. Collaborating with remote sensors and scanners, IoT will make you forget about warehouse-workers, sneaking around the storages, calculating the inventory changes item by item. The tool will automatically make this in the blink of an eye, thus upgrading the whole managing system in the company. This example also refers to any other kinds of sensors, like water leaks detectors, gas identification, and temperature level sensors. 
Few words to conclude
To sum up, IoT and Business Intelligence software solutions help make the business prosper and flourish – all of it by improving data safety, making smart predictions, providing right recommendations, and reducing costs.
So, invest in your business future right now and you'll be glad about the results, that will show themselves in the shortest time!
Hope, the article was useful to you. If you have some questions or are interested in starting a project, feel free to write us about your wishes and get a free consultation! Having high expertise in delivering both IoT and BI solutions, we'll help you with making your ideas a reality.