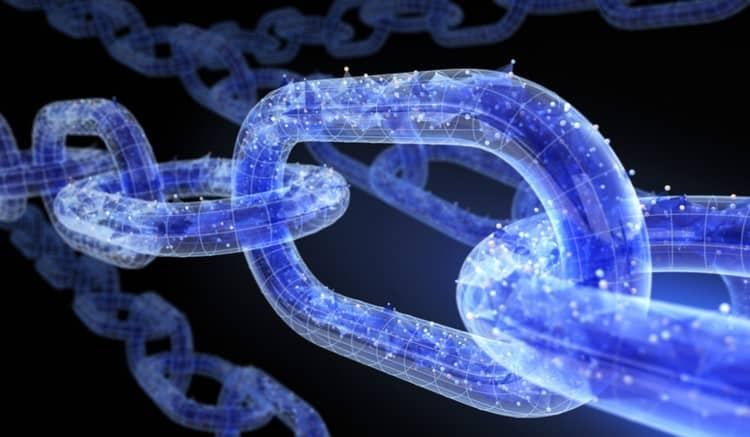 Blockchain industrial applications: How blockchain takes maintenance to a wild new level
It's been already a decade since the introduction of a phenomenal technology called blockchain. Yet, various industries still are in the phase of figuring out, what is it, where and how it can be applied.
Blockchain is a format of distributed databases that are independent of particular sources. It is a continuous and sequential chain of blocks containing hashed data, where each block is tied to the previous one. Representing an inconvertible digital data record and safe decentralized data storage, blockchain opens the doors to truly great business opportunities.
This leads to tons of implementation ideas for manufacturers, especially when it comes to dealing with multiple consuming data actors, the necessity of data reconciliation, numerous validation and control points.
Today's manufacturing industries can be described as slow, opaque, paper-heavy, fragmented and labor intensive – all these factors can cause the loss of million dollars per year. Sounds massive and scary, doesn't it?
Well, you don't have to worry anymore as blockchain enables to resolve all these weaknesses, providing a shared, synchronized, tamper-resistant, and digital database. Blockchain offers effective transparency and accountability. What's more, it is based on cryptographic algorithms and was invented for ensuring the highest security level for both data and transactions.
All these benefits are particularly useful for the maintenance industry, where data is being shared every day among hundreds and thousands of counterparties and other financially responsible people located in dozens of geographical positions.
Maintenance is all about keeping things in proper condition, including taking actions against potential breakdowns. It means that maintenance also closely depends on tracing procured goods and ingredients, their provenance, on cross-organizational and cross-border levels, and then storing all the data in bulky databases or in tons of dusty paper binders.
The fact of having different companies transferring parts to one single manufacturer makes it almost impossible to trace back and collect all the vital data, especially when time restriction comes into play.
Blockchain technology solves various business problems, enabling all parties to track the product's journey and making sure that there is a legitimate immutable record in the system, that stores all the required data, from the lineage of every deliverable part to knowing when, where and by whom it was ever handled. Such transparency can not only save financial, material, time and labour costs but also upgrade the security level and prevent fraud.
Let's look at the examples of blockchain implementation. First of all, the deliverables are registered to blockchain using serial numbers. Starting the way to the end customer from the factory, every single transaction made and every third-party involved will have a virtual evidence in the system, thus giving the customer fully transparent information about the chain of custody.
Service agreements, installation documents – all the vital for the manufacturing documents will be stored unaltered safely forever. Then there are smart contracts, which, simply speaking, are digitized versions of regular contracts that represent interests of all the interested parties.
They can control and transfer holdings with the help of blockchain solutions under the terms, that can be easily set and adapted for every business situation. For instance, dealing with equipment warranties can be a burdening mess, when plant managers need to go through archives, databases, and other storages.
It can take a lot of time: hours, even days, while smart contracts in a timely manner will be able to make all the necessary information available on whether your equipment is covered under the warranty, and did the intermediary assembly crew do anything to void it.
With smart contracts and blockchain distributed ledger on your side, all the relevant significant actions will be taken as soon as they are identified.
Another curious use case is the implementation of blockchain and smart contracts to advance preventive maintenance, which is considered to be the cornerstone of the maintenance industry.
The presented technologies can boost the ability to identify when items, units, and other parts might break, thus giving a signal for maintenance service workers to replace parts beforehand. Blockchain can do it by systematizing and analyzing past data trends.
Let's take a vehicle industry – by adding blockchain to the preventive maintenance it will become possible to reduce the number of accidents occurred because of not having one small component replaced in the appropriate time.
Blockchain can be powered by other innovative technologies like IoT with its RFID tags and scanning alongside with digital shipping notices. The use of blockchain together with the Internet of Things can transfer the process of tracking goods to a wild new digital level – from the very moment they are produced to the customer's hands.
The cases pointed out above can be found in such domains as aircraft, shipbuilding, mechanical engineering, electric and thermal power industry, instrumentation, radio engineering, telecommunications, oil production and refining, and many others.
Some blockchain solutions are already there on the market. For example, such platforms as Microsoft's Azure Blockchain with its Coco Framework for enterprise blockchain network, Oracle's Blockchain Cloud Service, and IBM Blockchain Platform have great prospects to transform the business environment.
Moreover, last year SAP announced its SAP Leonardo Blockchain Co-Innovation Program, where the participants can explore a variety of blockchain applications in manufacturing, maintenance, ERP-systems, and much more.
The technology suggests a "magic pill", that can help reduce risks and costs swiftly providing relevant and accurate data collected from diverse sources to prevent unwanted security vulnerabilities, fraud and breakdown issues, to plan the necessary works and make sure everything is going like clockwork.
Blockchain technology will definitely continue evolutionizing over the next decade, producing new industrial applications. That's why now it is the very time to get insight into this technology and see, what amazing and unexpected results it can bring.
If you have questions about blockchain technology or have a project idea, apply to us and get a consultation for free! Being one of the best blockchain development companies (according to the official ratings), we will be glad to help you BUILD a successful blockchain solution that will meet your business specific needs!