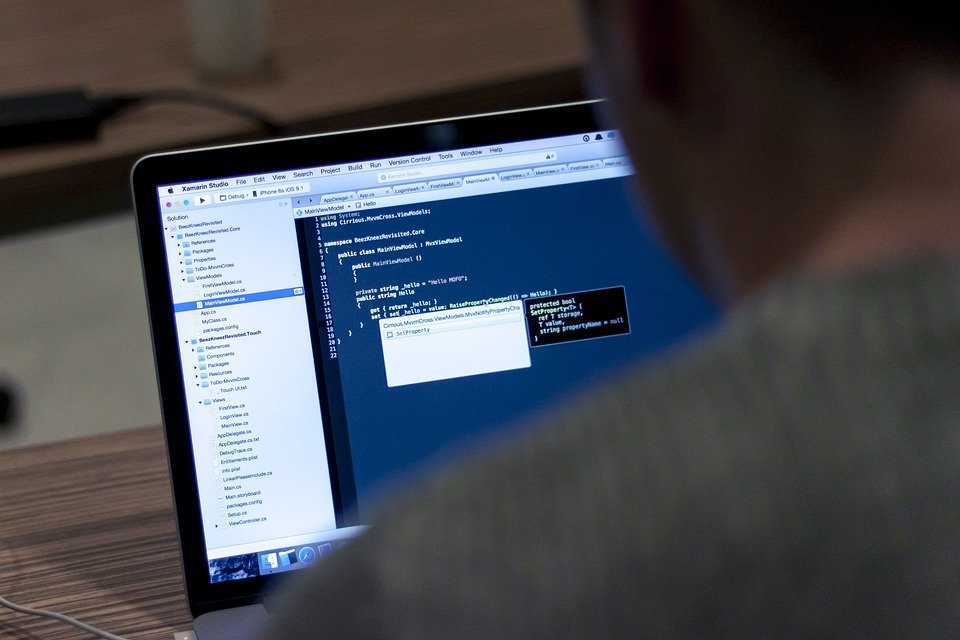 Blockchain practical use cases: IoT, insurance, healthcare, digital rights
Despite a widespread belief that Blockchain is primarily used in banking and finance, this technology promises different benefits to many other industries too. Providing a high-security level and independence on any intermediaries and central authorities, Blockchain has a great potential for innovation.
There appear more and more Blockchain projects, related to business domains like banking, logistics, real estate, stock trading, and even politics. Take a look at the domains, where Blockchain can be successfully applied.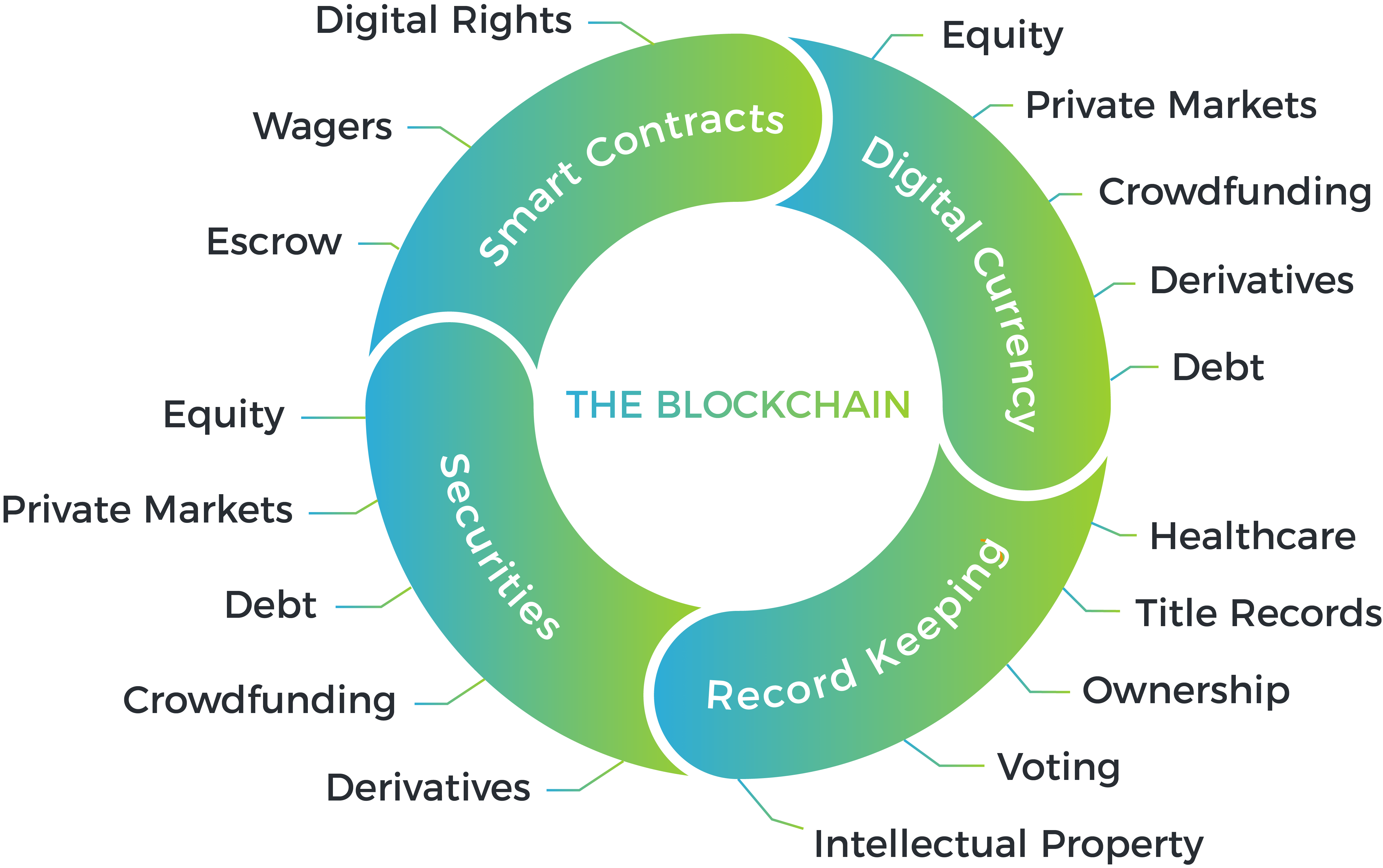 In a recent post, we've described the technology development prospects and listed the main industries for Blockchain integration. In this one, we'll speak about what is Blockchain used for in digital rights, IoT, insurance, and healthcare.
1. Internet of Things
Today the number of IoT devices is quickly growing, as well as their variety, thus raising the issues of data security and devices' interoperability. What's more, while the world is going to open-data initiatives, there remains a lack of regulations for IoT field.
There are a lot of IoT security risks to keep in mind, as everything can be hacked, so connected devices are always under potential attack.
That's why we need Blockchain in IoT , it can greatly help. It may sound quite surprising, but Blockchain technology can be connected with IoT. For now, it is one of the emerging trends in both fields, since smart automated ledgers can allow tracking activities of multiple IoT devices. Imagine, for instance, large data amounts managed and monitored by a smart contract code.
As an example of Blockchain technology in IoT, let's take a project called Chain of Things. This is an integrated hardware solution combining both IoT and Blockchain. The idea is to link two innovative technologies in order to prevent fraud. Thanks to Blockchain usage, Chain of Things solves problems related to the issues of identity, security, and interoperability.
Thus, Blockchain-IoT project development could become an important step towards solving IoT security problems.
2. Digital Rights
Since a boom in digital content platforms, music distribution, and digital media happened, the protection of digital rights has become the prior issue. Blockchain can help in taking care of digital rights too. This is a fast-developing industry, with many Blockchain use cases and Blockchain projects.
Imagine a digital content distribution and management platform built on Blockchain decentralized ledger. In this case, Blockchain cutting-edge technology can be used to enable content creators to protect their works.
For example, the founders of Blockpase project made a serious contribution to the digital rights of VR and 360 video creators. They developed a Blockchain-based platform that ensures content management, security, and monetization. Also, by using smart contracts, Blockpase automates revenue payments.
Another Blockchain usage example in digital rights we'd like to mention in this post is Cognate. Cognate is a Blockchain-based platform for trademark protection. Due to Blockchain implementation, this solution enables the creation of an immutable record of trademark rights as well as their monitoring and protection.
3. Insurance
Nowadays many insurance companies have started investing in Blockchain projects, integrating this advanced technology to meet business-specific needs and goals. Understanding the use of Blockchain in the insurance industry, on June 2017 an insurance company Risk Cooperative entered into a partnership with Blockchain organization Bitfury Group to pioneer Blockchain growth and development in the $ 60 billion insurance intermediation market.  
Speaking about Blockchain use cases, insurance has many projects solving different tasks. For instance, the first p2p insurance company Lemonade specializes in home, property and casualty insurance. Thanks to Blockchain integration, it ensures the protection of client staff.
Travel insurance is a broad branch of insurance that also keeps pace with a Blockchain movement since technology provides a lot of benefits.
Imagine a Blockchain-based platform, that enables customers to protect their flights from delays and cancellation with Ethereum smart contracts (like InsurEth project does). Also, learn more about Blockchain in Insurance Tech and the industry technology trends.
4. Healthcare
Healthcare is an industry where data protection, exchange, and storage play an important role. Here are the primary questions for the use of Blockchain in healthcare:
How to ensure a secure and transparent record of medical data;
How to share more information with more organizations (including hospitals, medical centers, clinics, pharmacies, insurance companies, etc.) for more purposes;
How to protect all medical data, enabling efficient and safe data exchange.
There are many benefits of Blockchain in healthcare: it can be used to solve all these issues, providing data security and records of data sharing. This way, healthcare organizations will be able to improve data quality, cooperation with other institutions, and patient treatment as a result.
Speaking about steps towards Blockchain implementation in healthcare, Estonian eHealth Foundation and a Guardtime company (that specializes in data protection) announced a strategic partnership for using a Blockchain system ensuring the security of over a million of medical records. Also, Gem's entered into a partnership with Philips aimed at using Blockchain technology in healthcare to develop a patient-centric approach.
Speaking about Blockchain in Healthcare today – there appear more and more projects, for example, MedRec representing a decentralized content management system. To ensure a high-security level, MedRec uses Ethereum smart contracts to enable secure healthcare data exchange and storage. The system provides an immutable log of authentication permissions for medical data access and auditing.
Find out, how to build a Blockchain-based electronic medical records system that has a high-security level, records transactions, and ensures safe data sharing across providers.
Hope, the article has been useful for you and maybe you've picked up some ideas of practical use of Blockchain for your project. Having high expertise in custom mobile and web app development (particularly in Blockhain and IoT solutions), we are ready to offer you a free consultation. Feel free to apply!