Tournament challenge App
A social mobile application for professional and amateur tennis players. Create and beat sport challenges, follow the lives of your favorite sportsmen and share your tournmament results with the comminity!
Overview
Duration

5 months

Methodology

Agile

Category

Mobile, Web

Tags

Entertainment, Sport

Project team

2 iOS developers
2 Android developers
2 Back-end developers
1 QA
1 Project manager
Challenge application
This is an application for:
Professional tennis players that would like to keep track of their results and share their accomplishments with their fans;
Amateur tennis players, that would like to challenge other sportsmen nearby, schedule friendly tournaments and then log the results to get a higher position in a global rating;
Tennis admirers from all over the world that would like to follow their favorite tennis players' lives.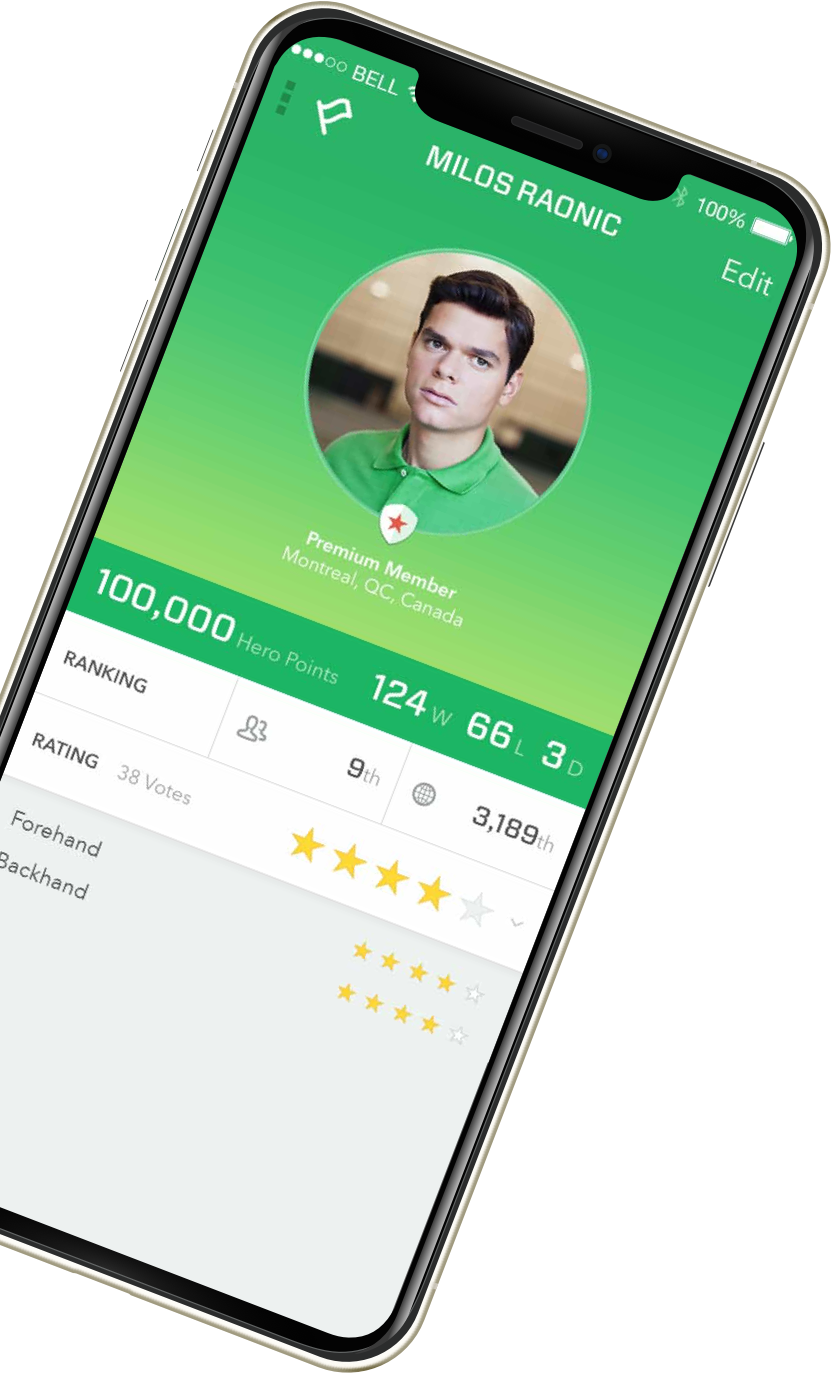 for the start
To create a user-friendly online and offline multiplayer sports application. The first launch was focused on tennis, but later the app can be easily modified for use with other kinds of sports. A long-term goal is to combine it with a social network. The app's concept is based on the competitive nature of the target audience—amateur tennis players.
we decided
The application features communication, competing and sharing opportunities, as well as global and regional ranking systems – all of which requires profound server-side development and its integration with the client side. We decided to base the global ranking system on the famous ELO rating system used by the Chess Federation. This is a method for calculating the relative skill levels of players in "competitor vs competitor" type of games.
In the nearest future we are planning to add more gamified techniques and more types of tennis challenges to create a bigger variety of options.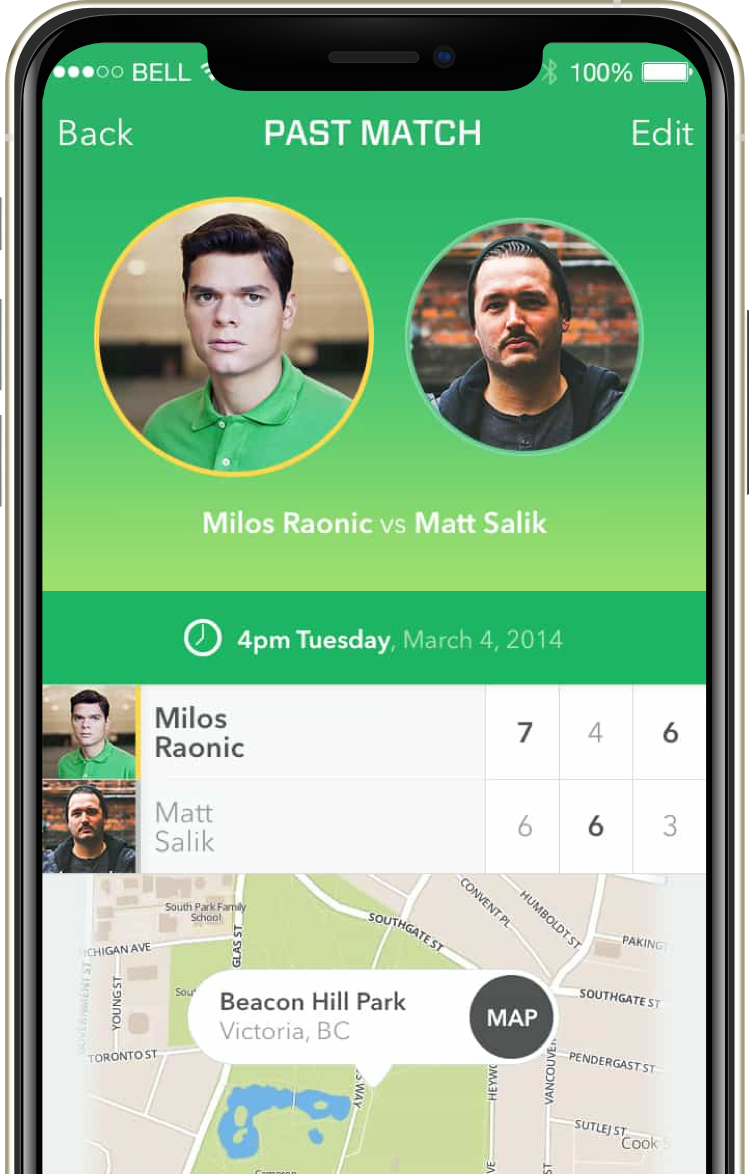 our features
Tennis hero is a sports mobile application that allows the users to:
01

find friends/potential opponents

You can search for friends and tennis-savvy opponents nearby, using various filters.

02

challenge them to a match

Challenge your friends to see who's better at playing tennis! Add the conditions and the deadline of a challenge and send it to your opponent!

Set time and date of your friendly tournament and get notifications when the tournament is coming soon.

Choose a place or a stadium using a map, where you can wee places nearby that are suitable for playing big tennis.

Let your friends know that soon you will play with another user. Let's see in the comments, who is betting on you!

One you've finished a round of a tournament, don't forget to enter the score to win points, that will help you get higher in the global rating.
01

record the result of the challenge

Let your followers know, who's the best tennis player in the neighbourhood!

Track your rating globally and locally and win prizes for hitting the top 3!
Tournament challenge App
A sports app with a simple and smooth interface that allows users to challenge each other, schedule games, participate in global ratings, share results.
The application is already actively being used across some particular countries. In the nearest future, it is planned to launch the third stage, that will include:
more types of challenges;
more social interaction options;
the ability to stream a tournament live;
adding ping-pong tennis tournaments.
Time to start a new project? Or just want to say "hi"?